Born in 1891 in Brühl, Max Ernst, is a German painter and sculptor, linked to the Dada and surrealist movements.
Dadaism
In 1919 he visited Paul Klee and created his first paintings, hand prints and collages. He founded with Jean Arp and activist Johannes Theodor Baargeld the dada group of Cologne but two years later, in 1922, he returned to the artist community of Montparnasse where he lived with the Éluard couple. The dada movement is an intellectual, literary and artistic movement from the beginning of the 20th century, which is characterized by a questioning of all ideological, aesthetic and political conventions and constraints.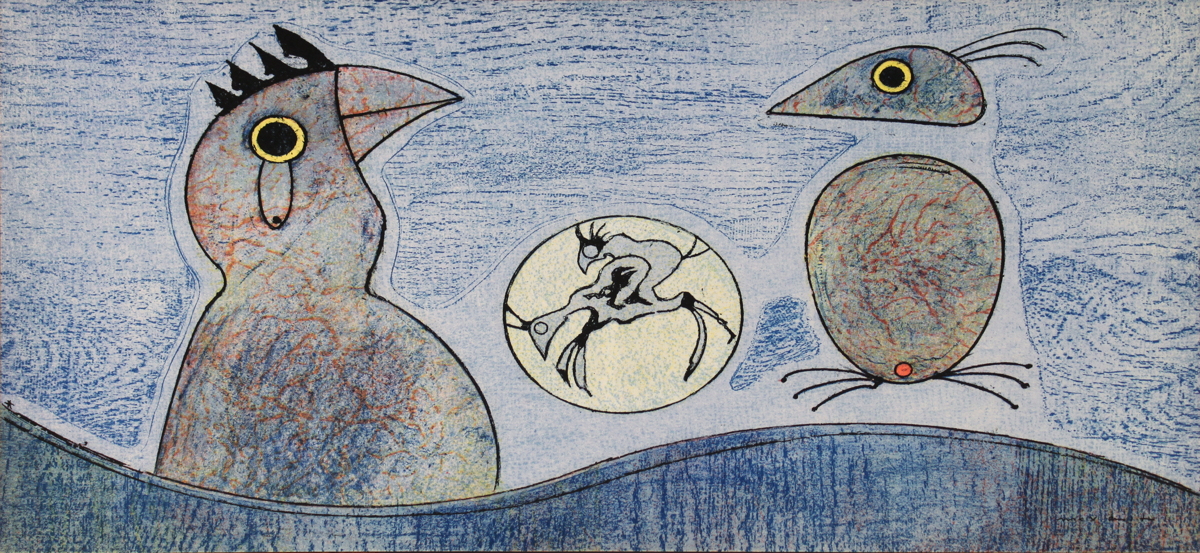 Max Ernst - Composition en Bleu
Rubbing and birth of abstract expressionism
Max Ernst invented the rubbing in 1925. With the help of Miró, Max Ernst embarked on the development of a new technique, the scraping of the pigment directly on the canvas. In 1933, Max Ernst left for Italy and composed 182 collages from French works illustrated in black and white. In 1934, he began to sculpt under the influence of Giacometti. From 1938, Peggy Guggenheim bought a good number of works by Max Ernst which she exhibited in her new museum in London. At the outbreak of World War II in 1939, Max Ernst left for New York where he participated in the development of abstract expressionism among American painters such as Jackson Pollock. From 1953, he moved to Paris and received the Grand Prize at the Venice Biennale the following year. A retrospective took place at the Solomon R. Guggenheim Museum in New York in 1975. The artist died in 1976 in Paris.