The Dutch artist known as one of the founding members of the CoBrA group, Karel Appel has developed an experimental practice centred around the pictorial gesture. This week, discover a drawing and a selection of lithographs signed by the abstract-figurative master.
Karel Appel's art is characterised by an expressive use of colour, form and line. In this small pastel drawing, we find these elements as well as the influence of primitivism and children's drawings. Intuitive and expressive, this colourful drawing lies somewhere between abstraction and figuration and is naïve and devoid of any rationality. The work is signed and dated "1995" on the composition and annotated "Happy New Year". On the reverse, the work is annotated "Dear Marisa-Nino-Leo / Happy New Year / from Harriet+Karel".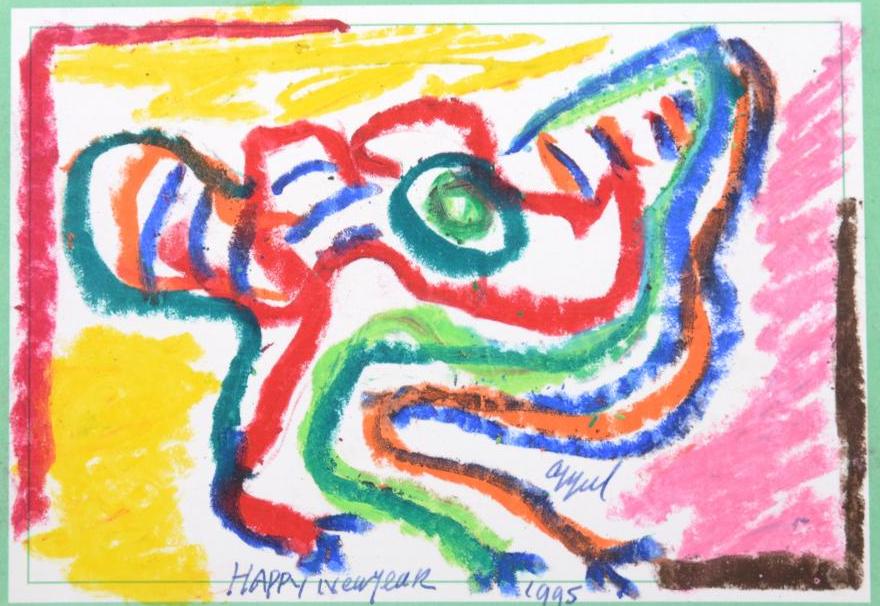 Karel APPEL (1921-2006)
Untitled (Happy New Year), 1995
Pastel on paper
This drawing has similarities with his lithographs where we find a profusion of colour, the importance of gestures and the expressions of the characters represented.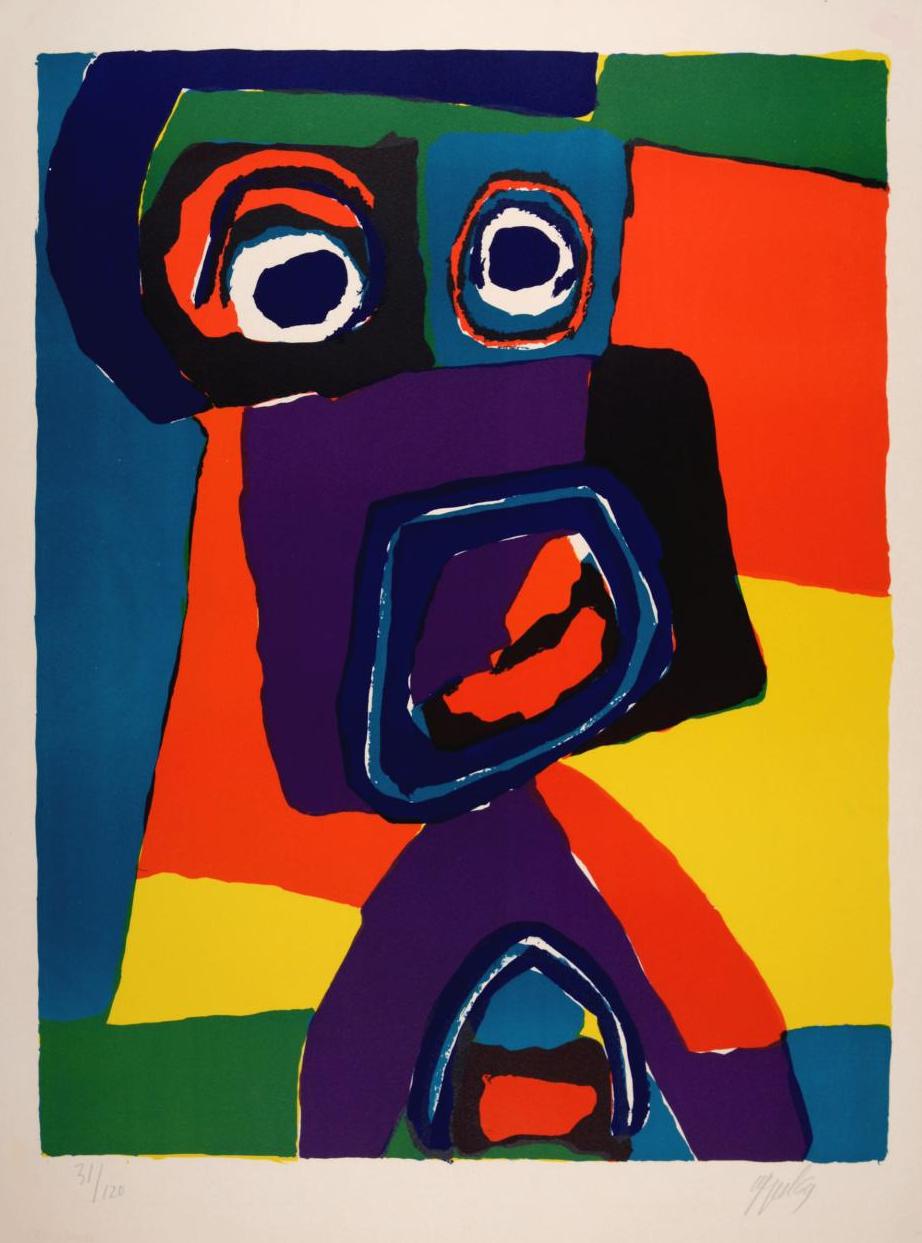 Karel APPEL
Le chanteur inconnu, 1969
Original lithograph on Arches paper
CoBrA : the art of experimenting
The artist Karel Appel is inseparable from the CoBrA movement. In 1948 he founded the group with Asger Jorn, Christian Dotremont, Constant, Corneille and Noiret and other Danish, Belgian and Dutch artists. These artists gathered around common values such as the rejection of geometric abstraction and rationalism and sought to develop a less reflective, almost wild, primitivist aesthetic.
The group disbanded in 1951 and Karel Appel continued to work in Paris where he was noted by the art critic Michel Tapié. Tapié quickly made the connection between Appel's expressive painting and the "gestural" trend that was developing, particularly with American abstract expressionism.
The man with a great network enabled him to make a career in the United States, where he moved away from his earlier themes to depict archaic landscapes and nudes. At the end of his career, he abandoned colour in favour of darker, more melancholic tones. His gestures became calmer and gave rise to refined and sober compositions.
The market for Karel Appel's artworks
The artist produced paintings, drawings, sculptures and lithographs. The paintings can fetch up to 500,000 € for the larger formats. Drawings are also highly sought after by collectors. The record for a drawing by Karel Appel is around 300,000 €. Finally, sculptures are scarce because they rarely appear on the market and prices regularly exceed 20,000 €.
Karel Appel - The Circus, 1978