Venice has always fascinated artists. From the Age of Enlightenment to the present day, the city has never ceased to be depicted in paintings, drawings, engravings and photographs. In the 18th century, Venice became part of the great European tradition of travelling to Italy. The artists who travelled there during their Grand Tour were impregnated with its history, its atmosphere and its colours. Sumptuousness, music and carnival are traditionally associated with Venice. This week, we head to the Serenissima for an artistic journey through the City of the Waters.
During the 1950s, André Masson travelled to Italy, mainly to Rome and Venice. In 1958, a room was entirely devoted to him at the Venice Biennale. Like other artists before him, he represented the places and monuments that make up the beauty of the city.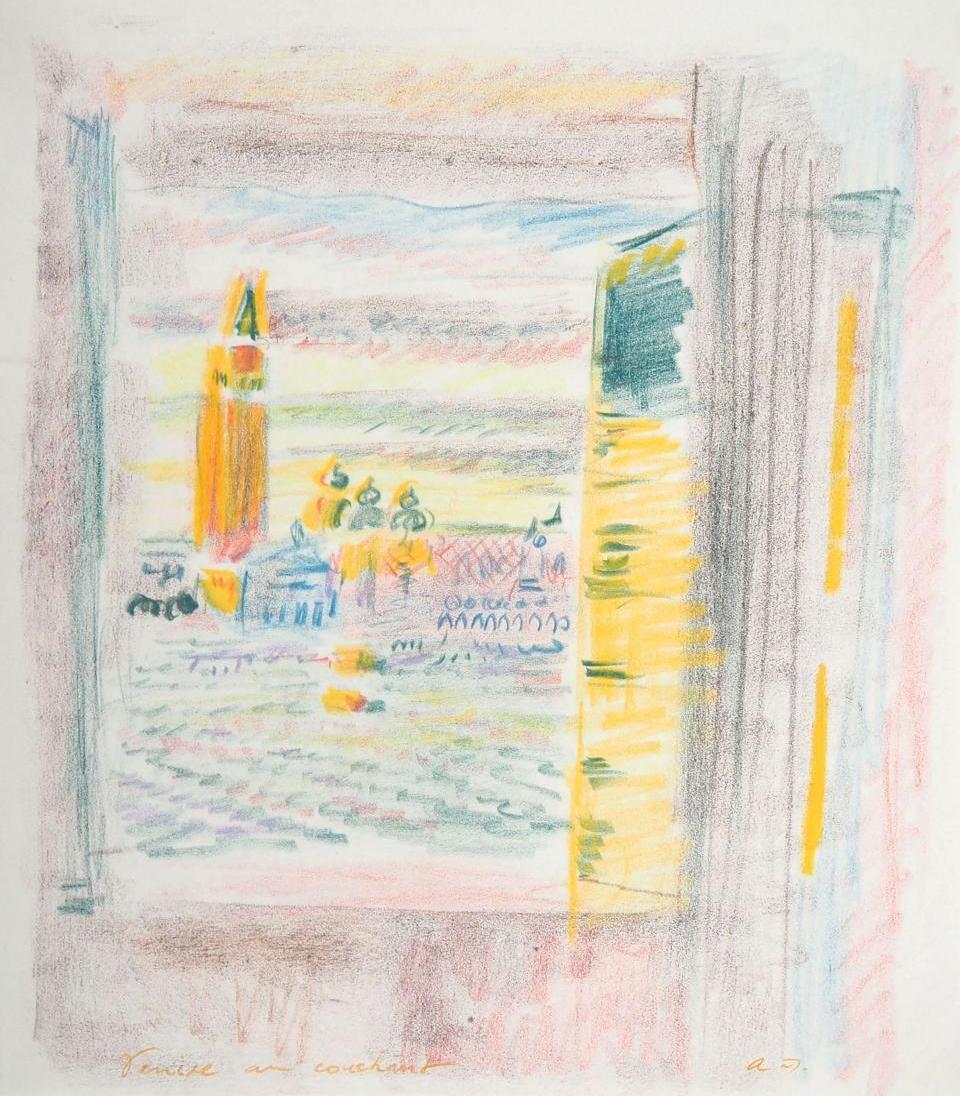 André MASSON
Venice, Saint Mark's Square: The lagoon, the Campanile and the Doge's Palace

Pastel drawing
Signed with the artist's monogram
On paper, 39 x 33.5 cm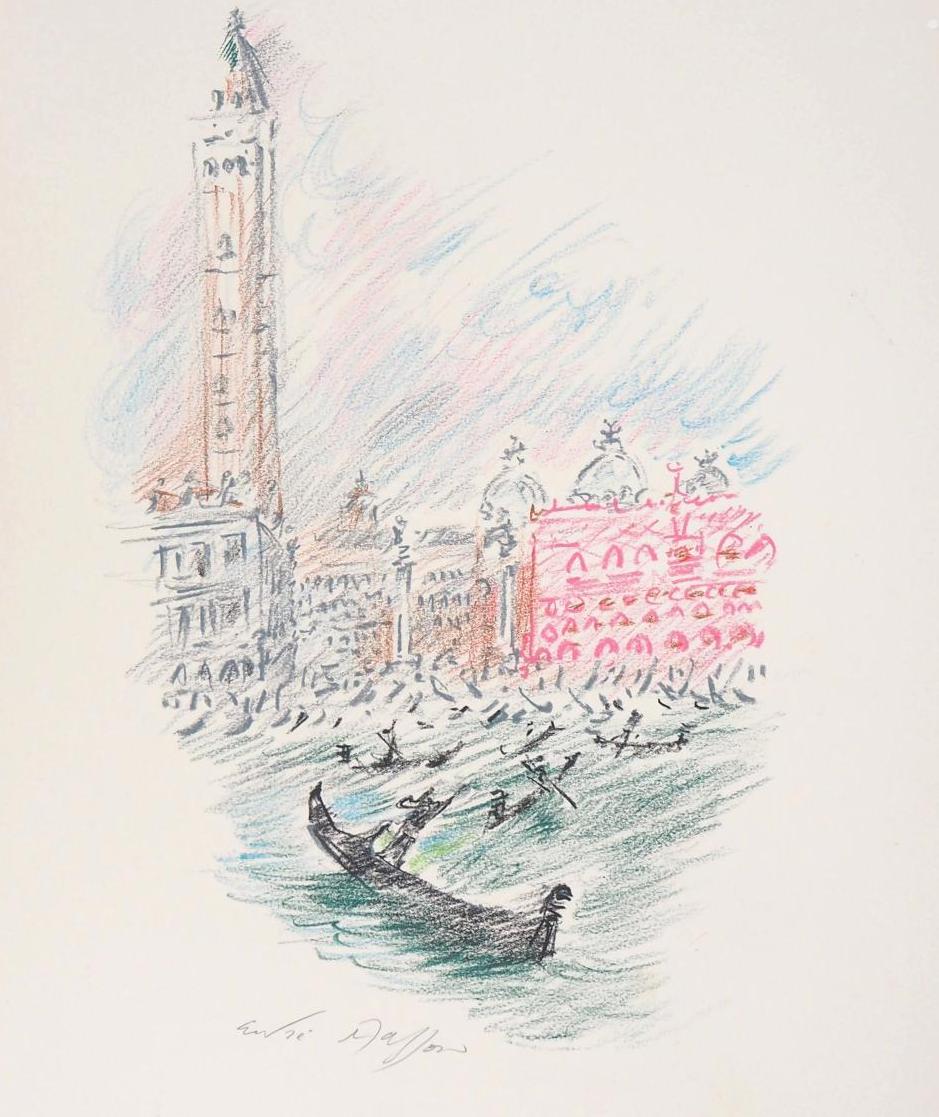 André MASSON
Venice, The Gondolas in front of the St. Mark's Basin

Pastel drawing
Signed in pencil by the artist
On vellum, 53 x 37.5 cm

The artist depicted Saint Mark's Square, the countless bridges and canals in a series of pastel and Indian ink drawings. These drawings come from the estate of Roger Passeron, friend and author of the artist's catalogue raisonné.
In Venice in the 19th century, William Turner learned about light. He concentrated on the representation of the sky and water while trying to capture the steamy atmosphere of the city.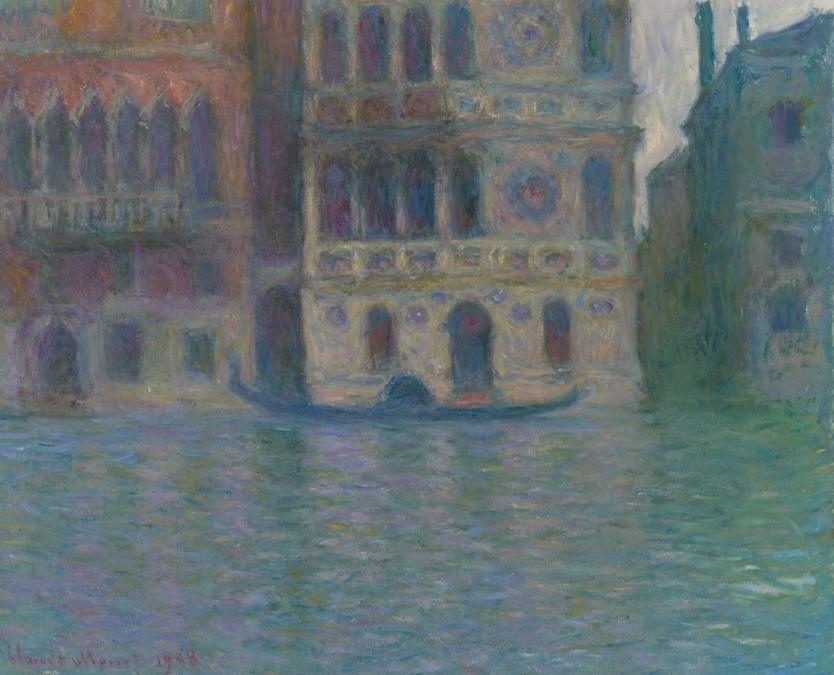 Claude MONET
Venice, Palazzo Dario, 1908

Oil on canvas
Mr. and Mrs. Lewis Larned Coburn Memorial Collection
At the beginning of the 20th century, Monet undertook a trip to the city of the Doges and painted some thirty canvases, taking as his models the most famous landmarks, including the Ducal Palace and the Grand Canal. However, it was the water and the light that Monet preferred to work on. Venice thus offered him infinitely variable motifs.