This week, Plazzart takes you on a journey into the world of Camille Hilaire, one of the French painters who marked the second half of the 20th century. Although we can find in his works the geometrical rules of Cubism, the painter has always evolved along his contemporaries and the great avant-garde movements. Between post-cubism and figuration, the painter achieves a remarkable and poetic synthesis.
The landscape as a souce of inspiration
Landscapes are one of Camille Hilaire's main subjects. In this oil on canvas entitled The Wave, the painter has depicted a seascape. From left to right, rocks frame the painting.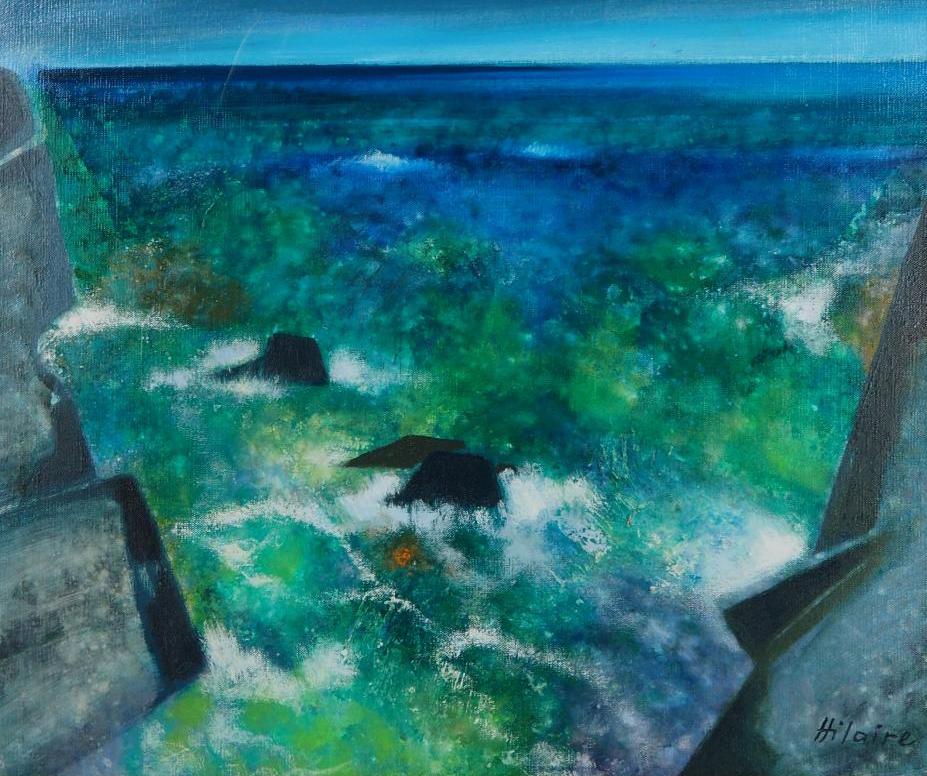 Camille HILAIRE
The wave

Oil on canvas
Signed lower right
Titled on the back
On canvas 45 x 53.5 cm at sight
Presented in a carved and gilded wooden frame 65 × 74 cm
The sea is dominant on most of the canvas. It is rather rough and is represented by bright blue and green colours. It extends to the upper part of the painting, joining the light blue sky, which is only a small part of the composition. White clouds can be seen around the rocks, a sign that the waves have just crashed against the reefs.
Here nature and the elements become pretexts for experimenting with colour. Camille Hilaire plays with nuances to achieve a harmonious result. The influence of Cubism and the fragmentation of forms can be felt, particularly in the representation of rocks and waves.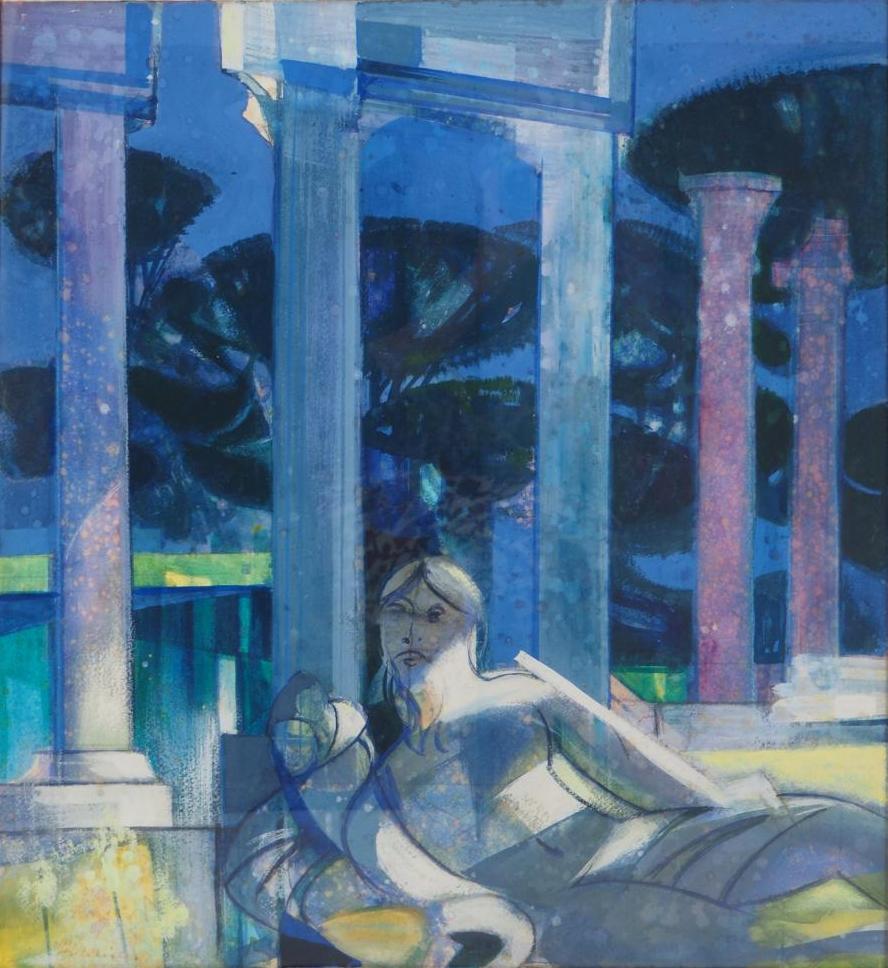 Camille HILAIRE
Goddess at rest, c. 1975

Watercolor and gouache on paper
Signed lower left
Dimensions at sight 50.5 x 46.5 cm
Presented in a gilded wood frame 54 × 50 cm
Apart from landscapes, the painter's preferred subjects are nudes, portraits, the circus and horse races. The price of Camille Hilaire's works varies according to the subject and the format. Some paintings can fetch up to 10,000 €.
Camille Hilaire
Camille Hilaire is a French painter born in Metz in 1916. He started drawing at an early age, painting from nature and copying the works of Dürer, whose fine and precise line inspired him.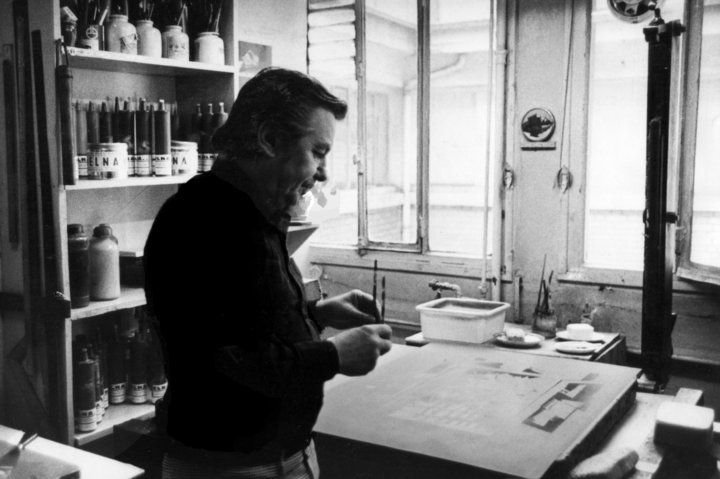 Camille HILAIRE making a lithograph (Arts-Litho workshop) in the 80s.
© Claude Hastaire-Hilaire
His work was noticed by Jean Giono and Nicolas Untersteller, future director of the École des Beaux-Arts in Paris, who welcomed him to his painting studio in Metz.
Enrolled under a false name, Leblanc, at the École des Beaux-Arts in Paris during the dark years of the Occupation, he also attended the academy of André Lhote. In 1947, he became a professor at the École nationale supérieure d'art de Nancy and then, in 1958, at the Beaux-Arts de Paris.
He created an important fresco for the Georges de la Tour college in Metz. He also designed the stained glass windows of the Sainte-Anne church in Nancy. Works by Camille Hilaire are also kept in the Musée de la Cour d'Or in Metz.