First and foremost a graphic artist, Shepard Fairey created a new style based on propaganda poster and brings about new reflections around our society. This week, we present two screenprints with collages signed by the artist.
A dazzling success
Shepard Fairey made his mark in 2008 with his Hope poster representing Barack Obama. This poster propelled the artist to the forefront of the international stage. Ever since, the street artist has not ceased to turn heads. His work Liberty, Equality, Fraternity is displayed in the office of the French President and he presents exhibition after exhibition throughout the world.
A work of screenprint and collage
These screenprints go back to the very essence of his work, urban art and notably collage and the production of frescoes in public space.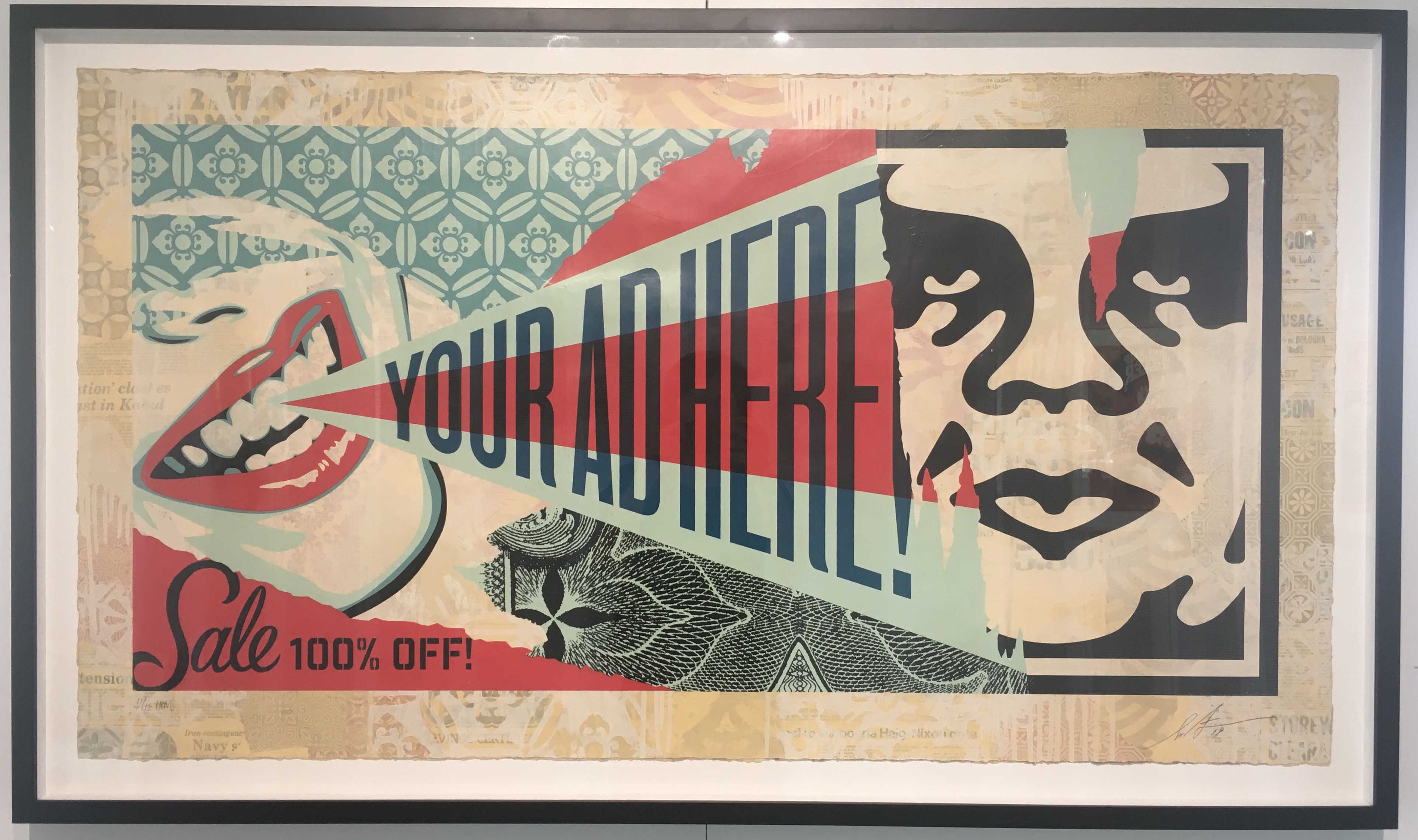 Shepard FAIREY
Beyond the streets billboard, 2018
Screenprint, mixed media and collage on paper
Hand signed by the artist
Dimensions: 121.9 x 67.3 cm
These copies are more rare because the artist has manually intervened on the screenprints with the collage action. This work, with its advertising panel format advertising nothingless, is adorned with a giant message to attract the disoriented masses.
With this visual, the artist has represented the writer William C. Anderson holding a flower. Shepard Fairey would say on this subject: "This pacifist photograph is like a counterpoint to the fear-mongering campaign around Black Lives Matter and the racism that is manifest towards African-Americans in general."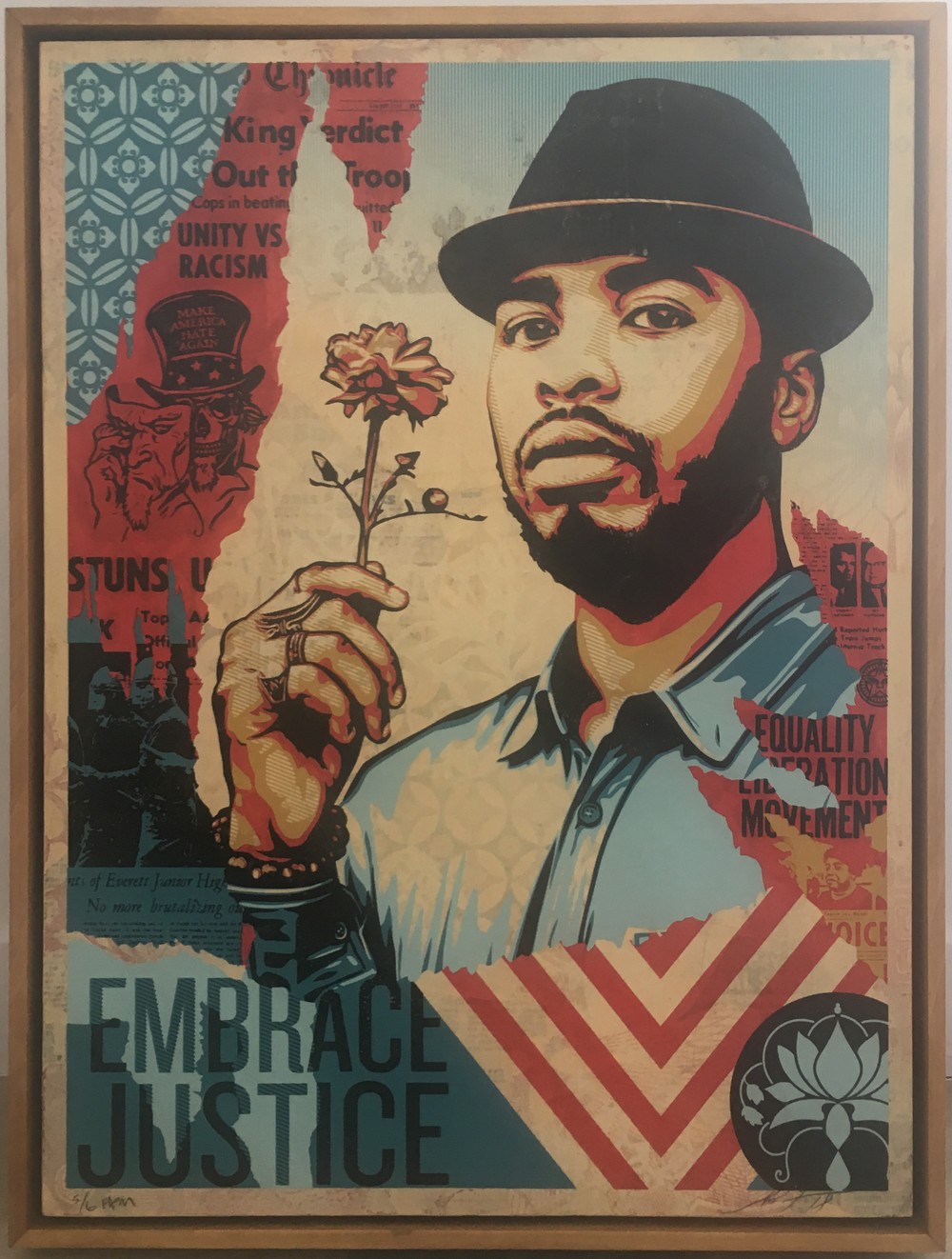 Shepard FAIREY
Embrace Justice, 2018
Screenprint, collage and mixed media on wood
Limited edition of 6 copies
Numbered and signed by the artist
Dimensions: 61 x 45.7 cm
A clear destiny
Born in 1970 at Charleston in South Carolina, Shepard Fairey grew up with the pop culture of the period, stake and punk-rock music. He studies art at the university of Rhode Island where he settles down and starts to produce illustrations and screenprints in parallel with his studies. He notably creates stickers and posters in the image of the French wrestler André Roussimoff (aka André the Giant). He sticks these little stickers in the streets and sparks the curiosity of inhabitants with this poster campaign.
Obey, the art of branding
In 1998, the company Titan Sport threatens him with a lawsuit because he is using the André The Giant name, a registered brand. The artist does not allow himself to be intiminated and decides to modify his logo and graphic art and renames his campaign "Obey Giant."
Beyond his work in the streets, Shepard Fairey will thus develop his Obey Giant brand and produce his art in many ways: with etchings, stickers and other tie-ins. Shepard Fairey is influenced by famous artists such as Andy Warhol, Diego Rivera, Alexander Rodchenko or Barbara Kruger. His colours of choice are red and black as well as vivid tones. Fairey plays with parodies of propaganda posters linked to a critique of consumerism, capitalism and the evils of our society.