John Andrew Perello alias JonOne, pioneer of street art and friend of Jean-Michel Basquiat, needs no introduction. At the age of 57, the American artist established in Paris claims American Expressionist art as a source of inspiration. De Kooning, Pollock, Motherwell and Rothko continue to influence the artist in his work, such as the canvas we present this week.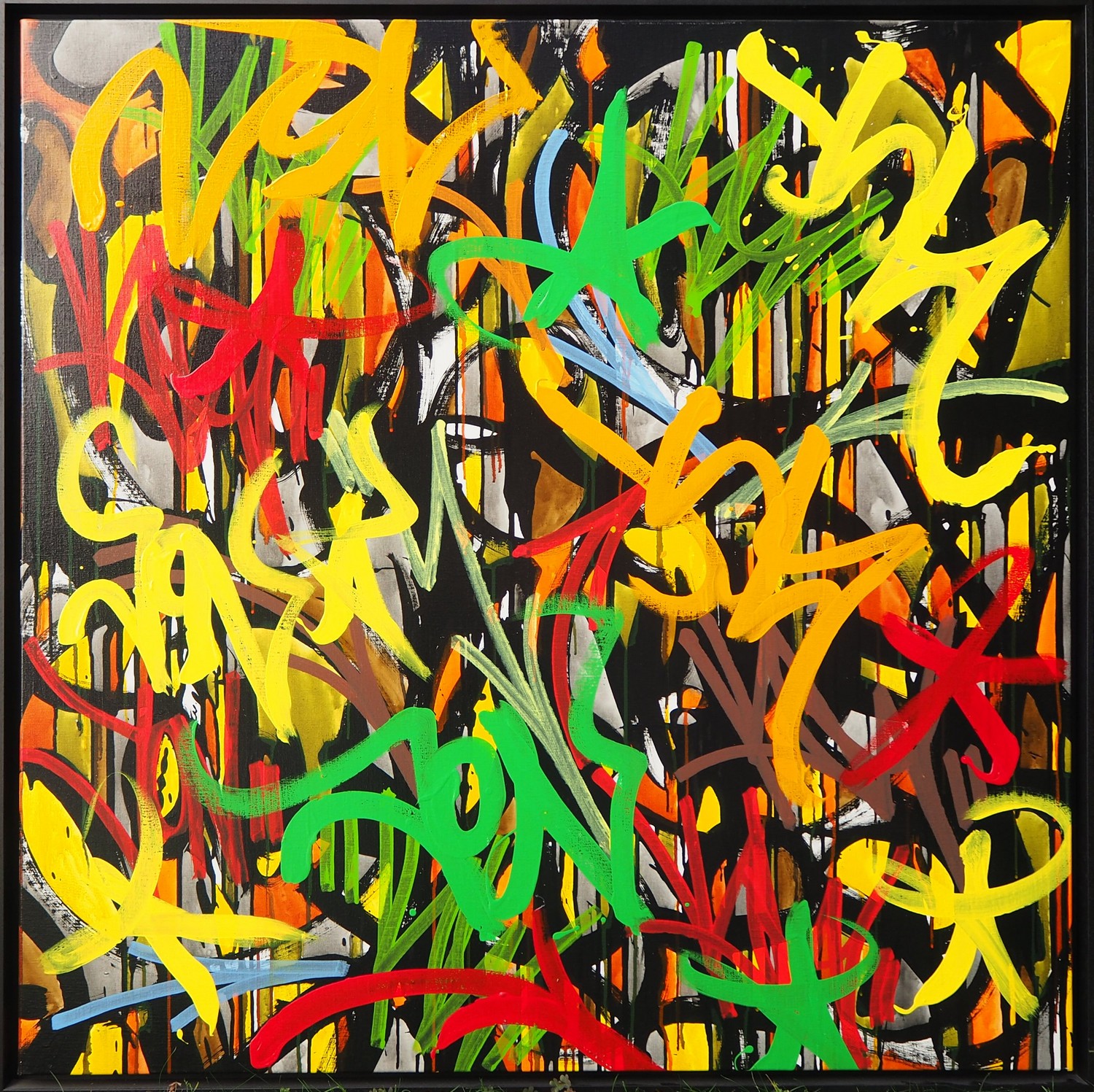 JonOne
Story of my life, 2016
Colour as a driving
We find in this canvas all the caracteristics of the work of the artist: the outrageous use of colour, lettering, motion, dripping...JonOne repeats its gestural way, almost infinitely, in a movement that is both precise and improvised. Colour projections, lettering, calligraphy and motion, the shadow of the Abstract Expressionists hovers over the work of the graffiti artist.
Between Abstraction and Expressionism, JonOne has often been compared to the artists of CoBrA, Pollock or Dubuffet.
Abstract expressionism in graffiti
The artist is considered as an Abstract Expressionist artist from the world of graffiti. Arriving in Paris in 1987, he makes his debut in the collective 156 All Starz then emancipates himself and destructures his work. He tries painting on a more conventional medium and encounters great success: from métro wagons to the canvas, there is only one step.
From 1990 onwards, he accumulates exhibitions around the world. In 2015, the President of the French National Assembly inaugurates the work "Liberty, Equality, Fraternity" in the Salon des Mariannes at Palais-Bourbon. Inspired by a painting by Eugène Delacroix, the work of the street artist is a tribute to the foundations of the Republic and democracy.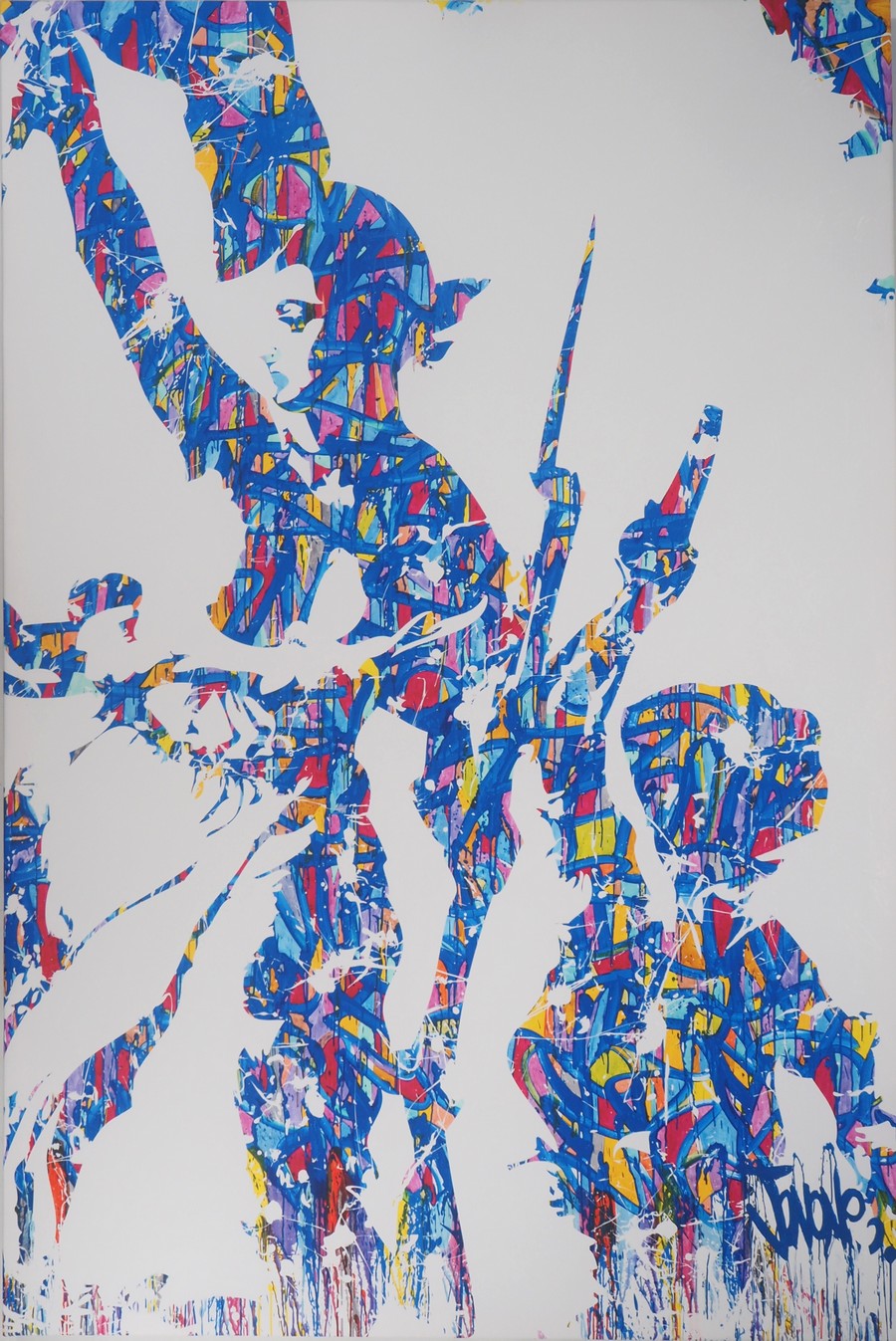 JonOne
Liberté, Egalité, Fraternité, 2015
Photo Credit : The graffiti artist JonOne at Château Labottière in Bordeaux. - Marion Pignot