A still life refers to the painted representation of objects, flowers, fruits, vegetables, game or fish. It developed as a genre in painting during the Dutch Golden Age. It was rediscovered in the 20th century, namely with Cézanne and then the Cubists, whose preoccupation with space and form was perfectly materialised in the representation of objects. This week discover a still life with guitar by Marcel Mouly.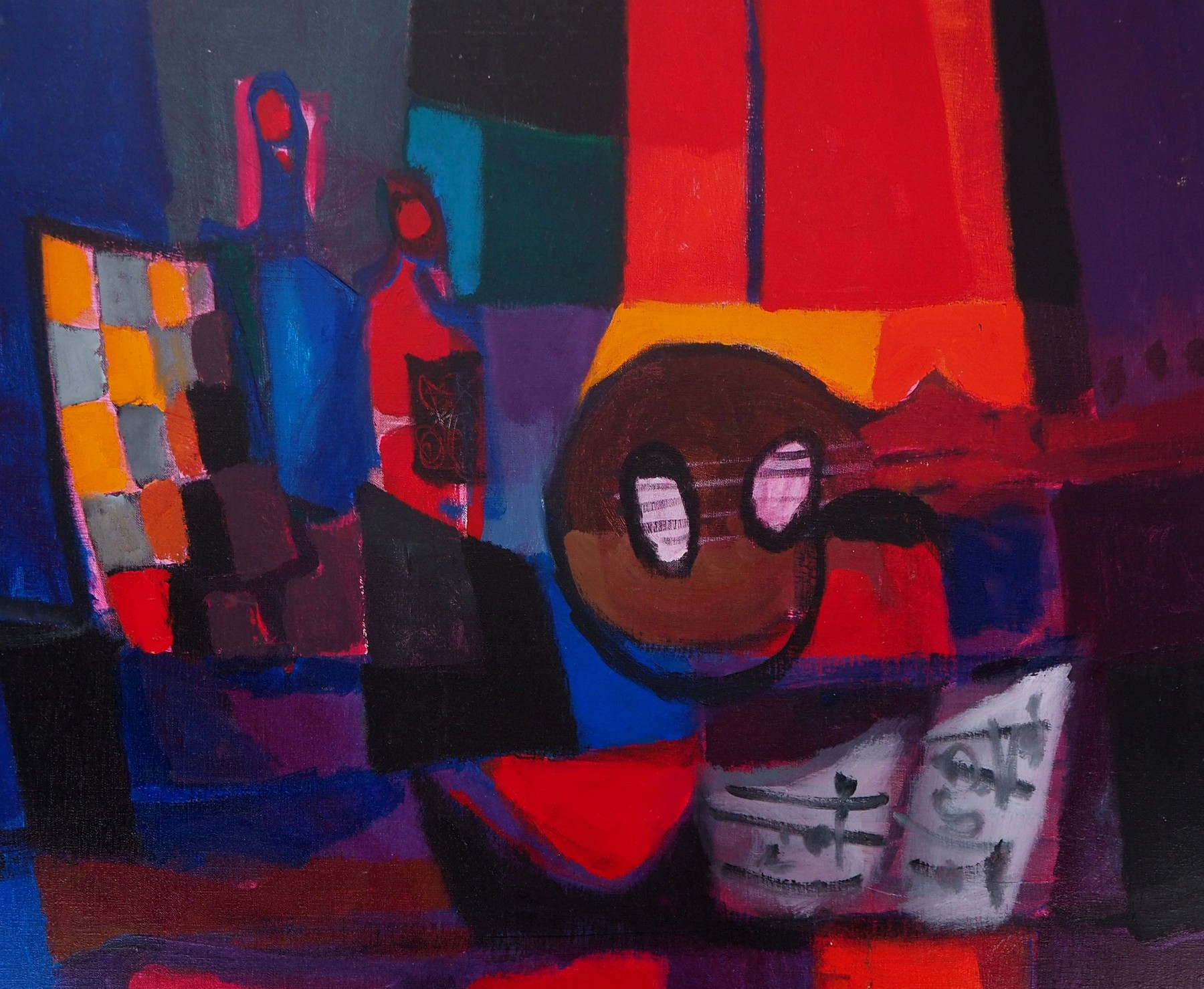 Marcel MOULY (1918-2008)
Still life with guitar and bottles, 1989
Oil on canvas
A still life between cubism and fauvism
This still life by the painter Marcel Mouly finds great resonance with the cubist work of Pablo Picasso as well as Henri Matisse's range of colour. The fundamental principles of a still life can be found here: a narrowed vew on a lifeless main object paired with secondary elements such as bottles. The composition is structured in several horizontal and vertical planes defined by coloured geometric shapes. Born in Paris on February 6th, 1978, Mouly spent time at La Ruche, a famous artists' studio where he met Brancusi. Close to Picasso, he was notably influenced by his cubist style, but his major source of inspiration was Matisse's colour palette.
Naissance of a genre
Objects have been represented since Antiquity, first in the form of mosaics used to decorate the walls and floors of Greco-Roman houses, whereas in the Middle Ages, they were very little represented. Flemish painters then began to take a special interest again in objects, particularly in interior scenes, such as the Arnolfini Portrait by Jan Van Eyck. It was not until the 16th and 17th centuries that still life painting gained further importance. Dutch painters excelled in depicting tables with food or extraordinary bouquets. In France, the genre reached its peak with Chardin (1699-1779) whose mimetic representation fascinated his contemporaries. In the 19th century, Cézanne gave rise to a new way of painting by proposing an unprecedented synthesis of colours and simplifying volumes by using geometric forms. He paved the way for Picasso and Braque, whose still life became a formidable representation of the relationship between form and space.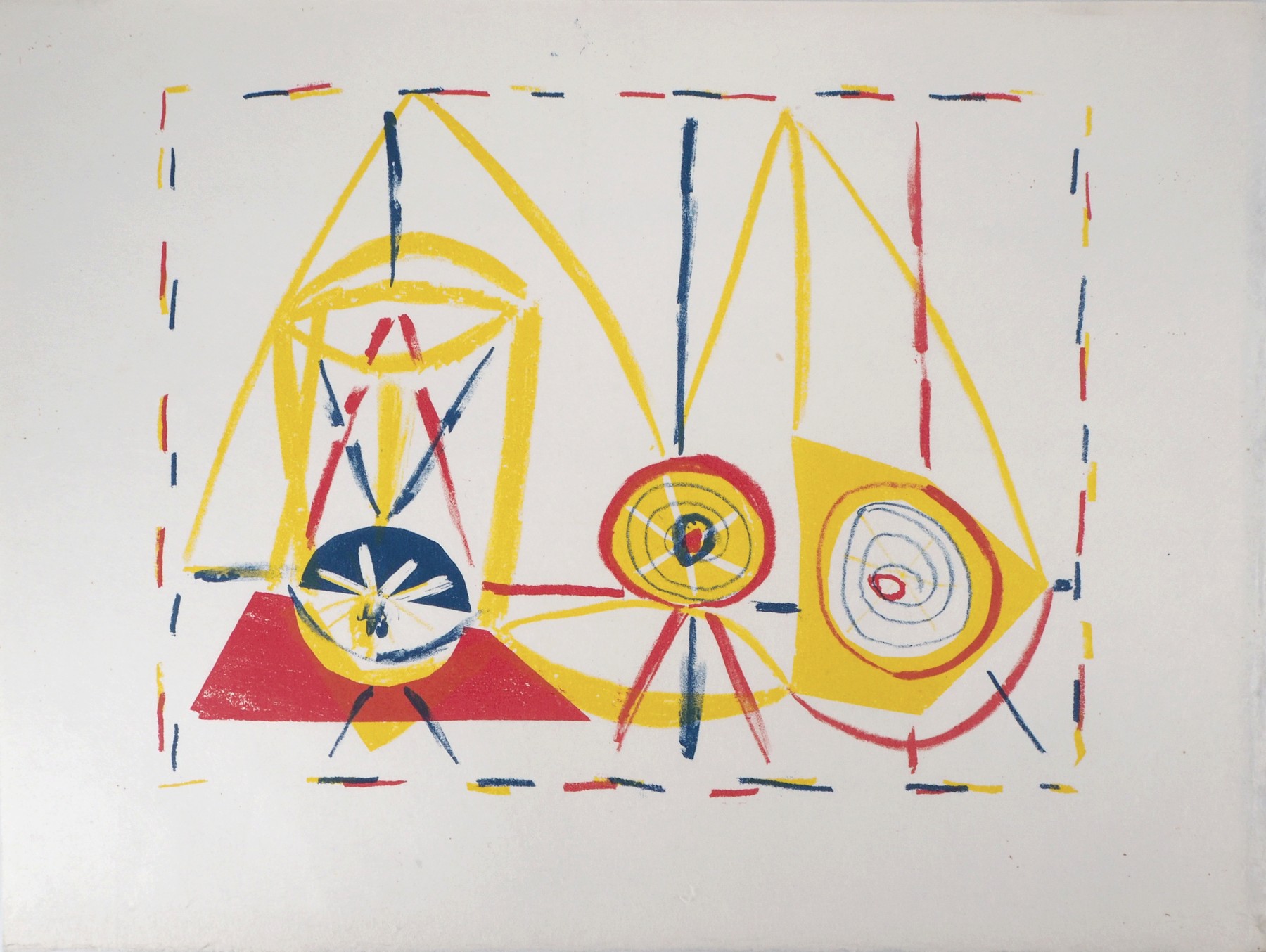 Pablo PICASSO (1881-1973)
Cubist composition with glass and apple, 1946
Lithograph