It opens Autumn's cultural season: the Paris Biennale (The Universelle Art Fair) starts Friday. It assembles the greatest art dealers specialised in ancient and modern art and also pays tribute to the artist Carlos Cruz Diez who left us on July 27th. This week, we therefore show in the spotlight exceptional artworks by exceptional artists! Paul Auguste Renoir, Paul Cézanne, Bernard Buffet, Fernand Léger, Henri Matisse, Alexander Calder, Pierre Soulages, here are some examples of the great signatures you will find at the Biennale and on Plazzart.

James Tissot (1836-1902)
Sunday morning, 1883
Original engraving, etching and drypoint,
signed and dated in the lower righ corner of the plate
with the artist's red stamp.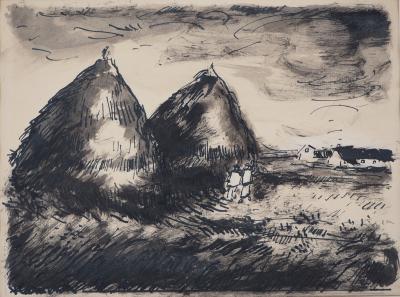 Maurice de Vlaminck (1876-1958)
Les Meules
Original drawing in Indian ink
Signed lower left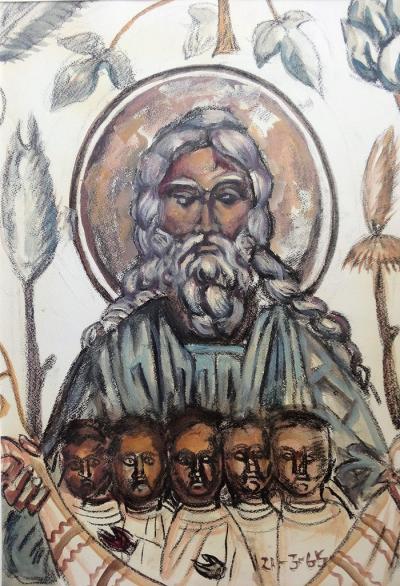 Leonard Tsuguharu Foujita (1886-1968)
God the Father and His children
Gouache and oil on paper
On Vellum 52 x 36 cm
Presented with passepartout
Certificate of authenticity of the sale of the estate of Kimiyo Foujita, wife of the artist.
PROVENANCE: Acquired during the sale Cornette de Saint Cyr of December 2013, estate of Kimiyo Foujita. Study for the decoration of the Foujita Chapel in Reims.
More infos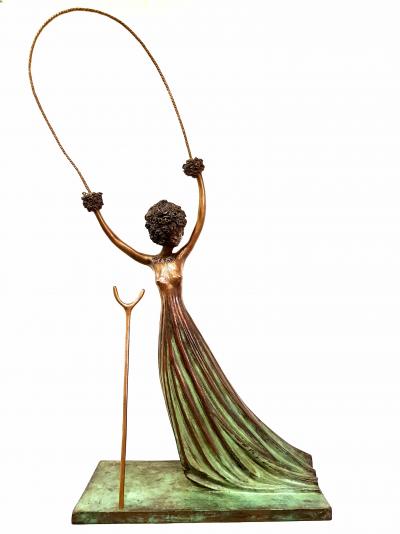 Salvador Dali (1904-1989)
Alice in Wonderland, 1977
Reference: Dalí: The Hard and the Soft
Sculptures & Objects. Eccart, 2004. pg. 243 ref. 624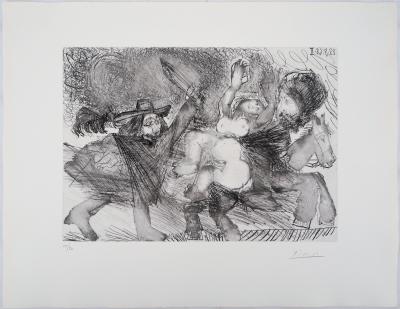 Pablo Picasso (1881-1973)
Woman, Mamluk and Musketeer
Original engraving (etching, dry point and scraper)
Signed in pencil
Numbered / 50 copies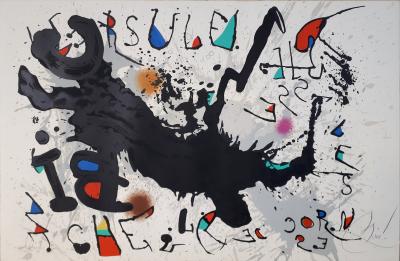 Joan Miro (1893-1983)
Ursula raises the horns of the deer, 1975
Original lithograph
Signed in pencil
Numbered / 75 copies
REFERENCES: Catalogue raisonné Miro lithograph, Mourlot #1082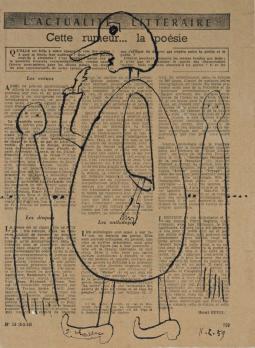 Gaston Chaissac (1910-1964)
Characters, 1959
Ink on paper mounted on wood.
Signed "g. chaissac" at the bottom center and dated "11.2.59" at the bottom right.
Carlos Cruz Diez (1923-2019)
OJ Barcelona, 1992
Original signed original lithograph justified in 250 copies
from the Barcelona Olympic Games portfolio.