This week, we present you a rare lithograph signed and numbered by Jasper Johns. Titled Ale Cans, the original work is a sculpture created in 1960 following a criticism from his friend William de Kooning on Léo Castelli, his art dealer: "you could give im two beer cans and he would sell them."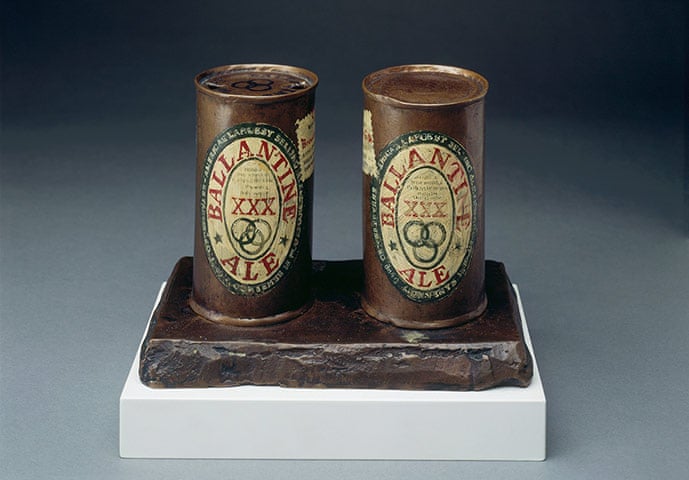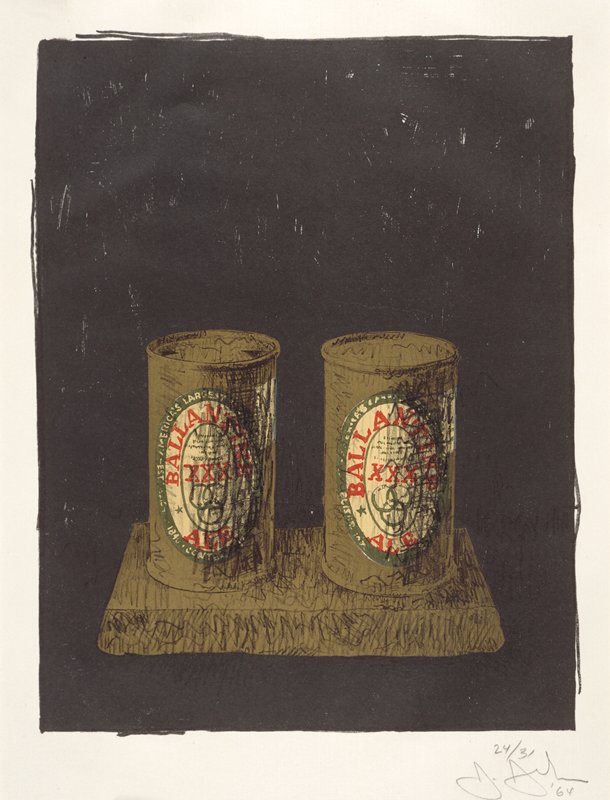 Jasper Johns has greatly contributed to the rebirth of engraving in America. The artist has produced around four hundred etchings throughout his career, as well as countless work proofs. This set of works is delicately enriched by the artist in a personal archive which helped him document his creative process.
Jasper Johns (born in 1930) is an american artist. The american Pop Art has its roots in him and Robert Rauschenberg. He painted series on canvas representing flags, numbers, or targets. Then, he represented daily life objects such as kitchen tools, cutlery, cans, which he integrated in his work. False Start, sold 80 millions of dollars, is the most expensive work of arts form a living artist.
After studying art in South Carolina and then in New York, he met Robert Rauschenberg, Merce Cunningham and John Cage, with whom he worked and explored the contemporary art scene, and started developping their own vision of Art. Jasper Johns and Robert Rauschenberg became lovers and lived together for a long time.
Like Rauschenberg, he was fascinated by Marcel Duchamp, and decided to make his own ready made, but his were built up. This led to his first american flags, targets, alphabets, numbers... He was 25 years old only when he made his first masterpieces such as Flag 1954/55 of the MOMA, Green target in 1955 or Target with plaster casts.
Leo Castelli, the famous art dealer visited him in 1958, and decided to exhibit his works. On the opening day, Alfred Barr, the chief Curator of the MOMA, was so stunned by his works that he bought two of them. At 28 years old, Jasper Johns was already becoming a star Johns continued working on some series - targets and flags - and developped new ones like the alphabets. In 1959 he painted a series of abstract canvas, in the style of Abstract expressionnism. In the 1960's, the Pop Art of Andy Warhol and Lichtenstein emerged. Johns is seen as a Pop Art artist, but compared to the 1960's Warhol pop art, his work seems more complex.