The last son of the famous Impressionist painter Camille Pissarro, Paul-Emile Pissarro has benefited from the influence of Cézanne which he met several times in Paris. A friend of Kees van Dongen, Maurice de Vlaminck and Raoul Dufy, he was also very close to Monet. This week, we present an oil on canvas as well as a selection of watercolours by the artist.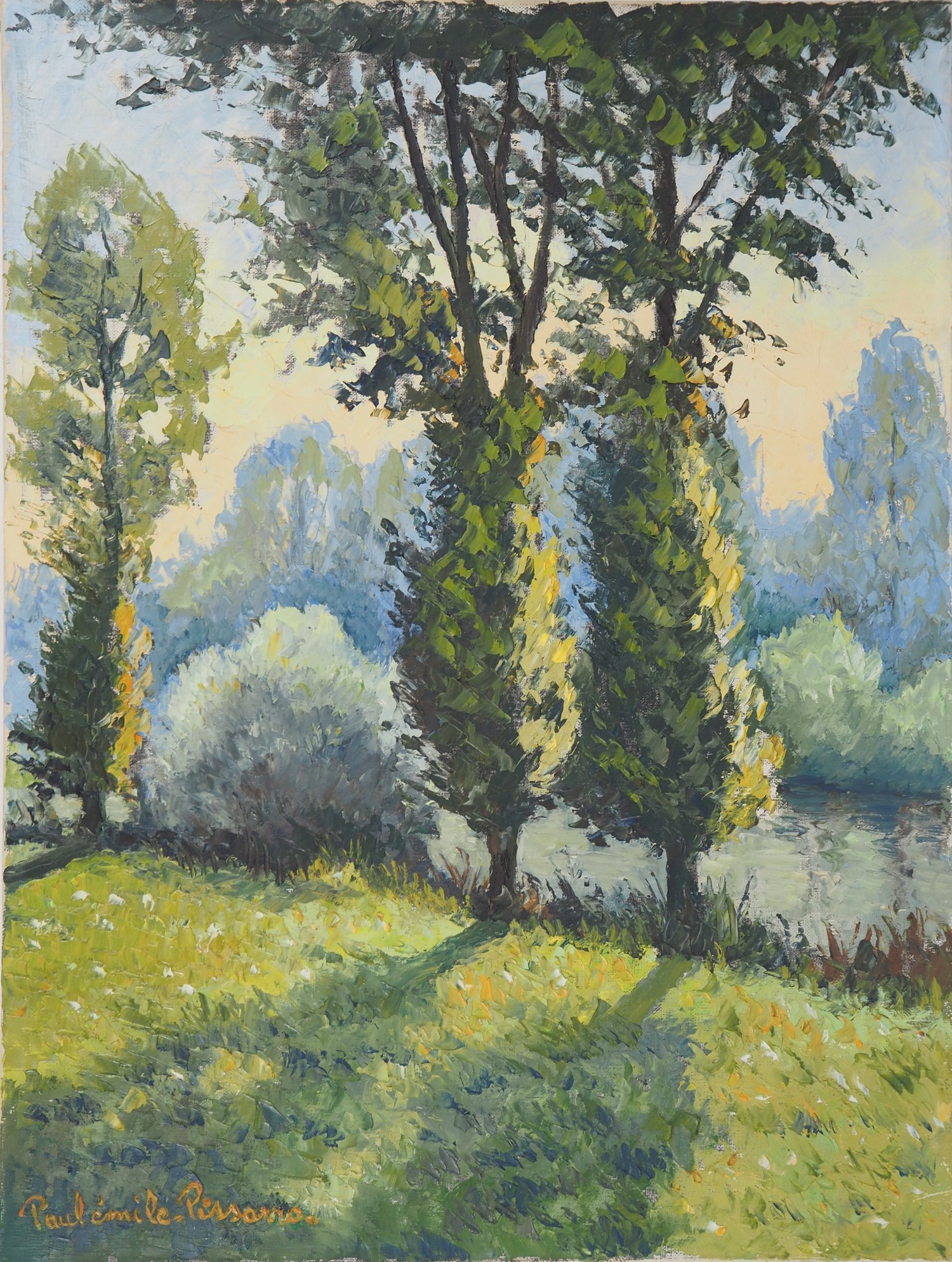 Paul-Emile Pissarro
Normandy : Poplars near the River, circa 1950
A family of artists
Paul-Emile Pissarro is the fifth son of Camille Pissarro and Julie Vellay. Educated in an artistic environment, he is looked after by his father who supports him in his passion. During his childhood, the young Pissarro accompanies his excursions to places such as Normandy. These landscapes will eternally have an impact on him and the region even becomes a recurring theme in his paintings, reflecting his representation of verdant landscapes. His style is caracterised by mixed tones and the use of an artist's knife. The Pissarro family settles down in Paris during the last years of Camille Pissarro.
A renowned tutor
A period during which Paul-Emile Pissarro enters a private painting academy, while his brothers and sisters had mainly followed the teachings of their father. After the death of his father Camille Pissarro, he leaves Paris for their summer house Eragny a few kilometers away from Giverny where he reunites with Claude Monet. The great Impressionist painter who is also his godfather becomes his tutor and close friend.
Normandy
His starts his artistic career with his big brother Ludovic Rodo-Pissarro at the Salon des Indépendants of 1905 with the landscape Riverbank of the Epte at Eragny. The following years are hard for the painter and he temporarily interrupts his art career. Reformed during the war, he travels with his artist friends Kees van Dongen, Maurice de Vlaminck, André Dunoyer de Segonzac and Raoul Dufy. In 1930, his friend Raoul Dufy recommends he visit Norman Switzerland. Paul-Émile Pissarro develops a passion for the region and the Orne in particular, the opportunity for him to exploit all the imagery these marvellous landscapes could offer.