André Brasilier considers himself as a "transfigurative" artist. Claiming Gauguin as his spiritual father, the virtuoso of drawing reveals the invisible. This week, we present two of the painter's landscapes.
Between japonism and expressionism
André Brasilier has developed a singular and recognizable style among a thousand. His painting, at the crossroads of expressionism and Japanese prints, transcends all subjects. His delicate compositions with simple backgrounds and large areas of color accentuate his drawing. Very close to nature, André Brasilier is inspired by all that the latter gives off to reveal its essential beauty. Thus, the artist transports us into dreamlike landscapes where shapes and colors unite to form a true and poetic composition.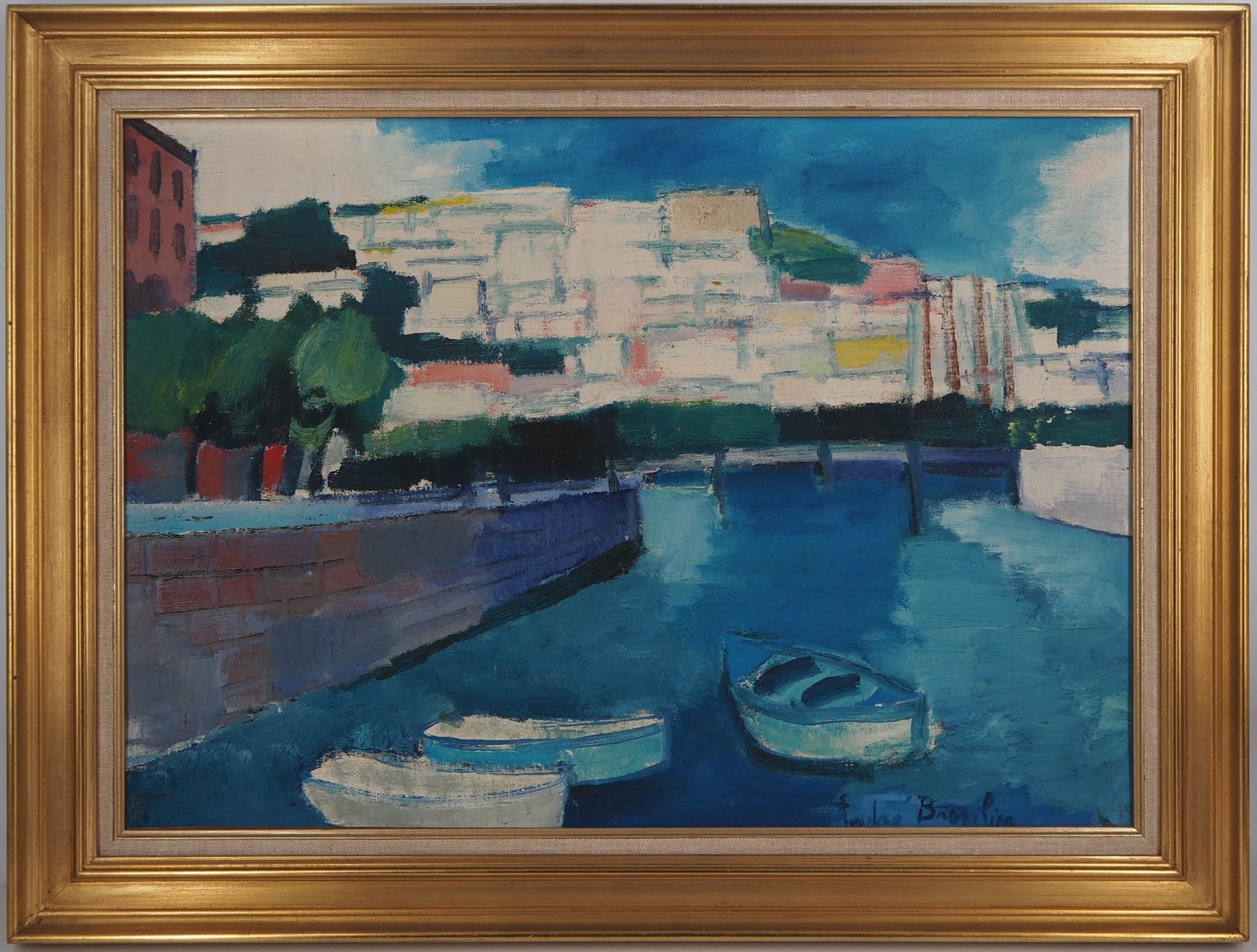 André Brasilier
Italy, the barks at the entrance to the port, 1955
Oil on canvas
Reveal the invisible
Brasilier's painting represents reality but the artist cannot be totally considered as a figurative painter. His way of painting talks about the invisible, as if he was trying to reveal to the spectators elements that are difficult to perceive. Landscapes and horses become recurring subjects in his work. André Brasilier is interested in the animal in what it gives off. Its form, its panache and its beauty represent for the painter an allegory of life.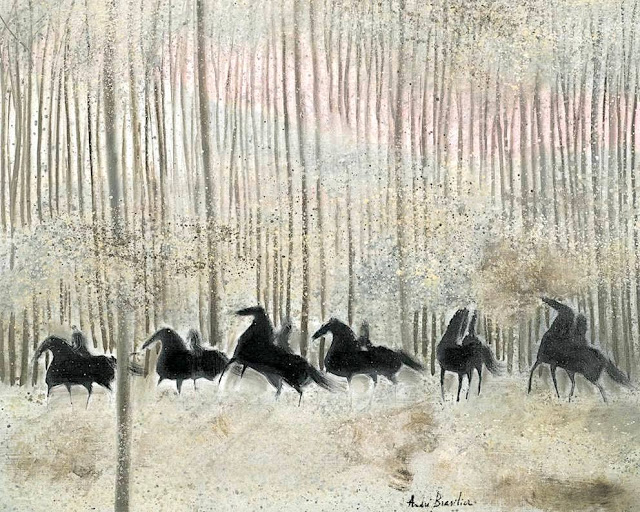 André Brasilier
Horsemen in autumn, 1955
Huile sur toile
A dazzling success
André Brasilier was born in 1929 in Saumur. His parents, both painters, introduced him to Art.At the age of 20, he entered the Ecole des Beaux-Arts. At only 23, the artist won the First Grand Prix de Rome in painting. Several retrospectives have been devoted to him, at Chenonceau Castle in 1980 and at Grimaldi Castle in 1988 as well as in 2005 at the Hermitage Museum in Russia. His works are present in French and international collections.