Kim Tschang-Yeul's nickname is "the painter of water droplet." The South Korean artist, who died last month at the age of 91, has devoted most of his career to depicting this motif in a hyperrealistic way. This week's focus lays on a set of six hand signed engravings which combine calligraphy and water droplets.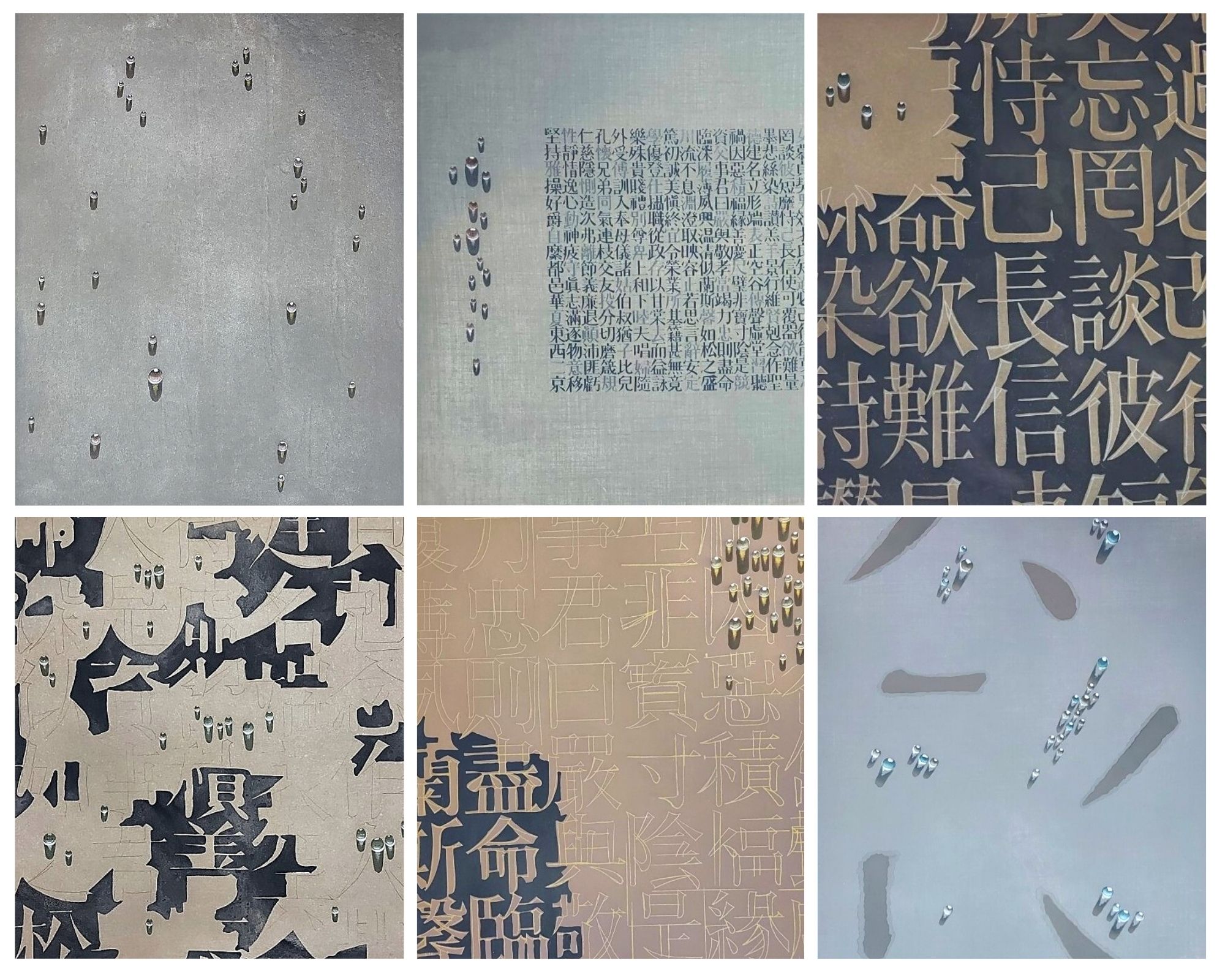 Kim Tschang-Yeul (1929-2021)
Water Drops and calligraphy, 1995
Original etchings in aquatint, signed in pencil by the artist & justified
These six prints include the two recurring motifs in Kim Tschang-Yeul's work: calligraphy and the water droplet. They are inseparable from his work. In order to understand the motif, we must look back to the artist's past.

Between tradition and modernity
Kim Tschang-Yeul was born in 1929 in Maing-San, a small village in the Japanese- occupied North Korea. His grandfather, an emeritus calligrapher, introduced him to the art of calligraphy. Passionate about the old masters, the young Kim went to high school while practicing copying artworks, notably the works of Leonardo da Vinci. In 1946, he left his Soviet-occupied country for South Korea. He began studying art history at the University of Seoul. He was then enlisted in the conflict that broke out a few years later between the North and the South. Forced to fight alongside the North, he deserted to South Korea.

The water drop
After the conflict, Kim Tschang-Yeul remained in search of meaning. He settled down in France, in Essonne and began studying droplets of water. He begins to exploit the infinite possibilities of the representation of this motif. Its lightness and purity allow the artist to overcome the traumas caused by the various conflicts he witnessed and participated. The representation of the droplet becomes an intimate outlet exercise but also a meditative path. He photographs all types of droplets: water droplets, raindrops, dew, condensation... For the artist, his representation becomes almost an obsession, a constitutive need. Kim Tschang-Yeul achieves hyperrealism of the motif through a long mimetic study. As in this series of engravings, Chinese characters appear in the background reminiscent of his calligraphy practice.

In 1973, he won the 1st prize at the 12th Sao Paulo Biennale. This distinction propelled him to the international art scene and led him to present his works around the world. A museum is entirely dedicated to him on the island of Jegu. Recognised as a "Master" in South Korea, he helped French artists (César, Claude Viallat...) to exhibit in the country.
With the droplets of water Kim Tschang-Yeul combines calligraphy, ancestral art linked to his culture and the droplet of water, a motif between abstraction and hyperrealism.