Many artists have experimented with goldsmithing and jewellery. These portable sculptures and miniatures of their genius are nevertheless rarely highlighted. This week, we have chosen to present a piece of jewellery by the famous surrealist artist Salvador Dalí.
Miniature artworks
Artists' jewellery can be designed by painters and sculptors and represent a specific aspect of their work. They can be completely original and new creations, or they can represent a miniature of a monumental work of art, or they are based on a painting or a sculpture. This is the case of this pendant representing the famous Melting Watch created by the Catalan artist Salvador Dali.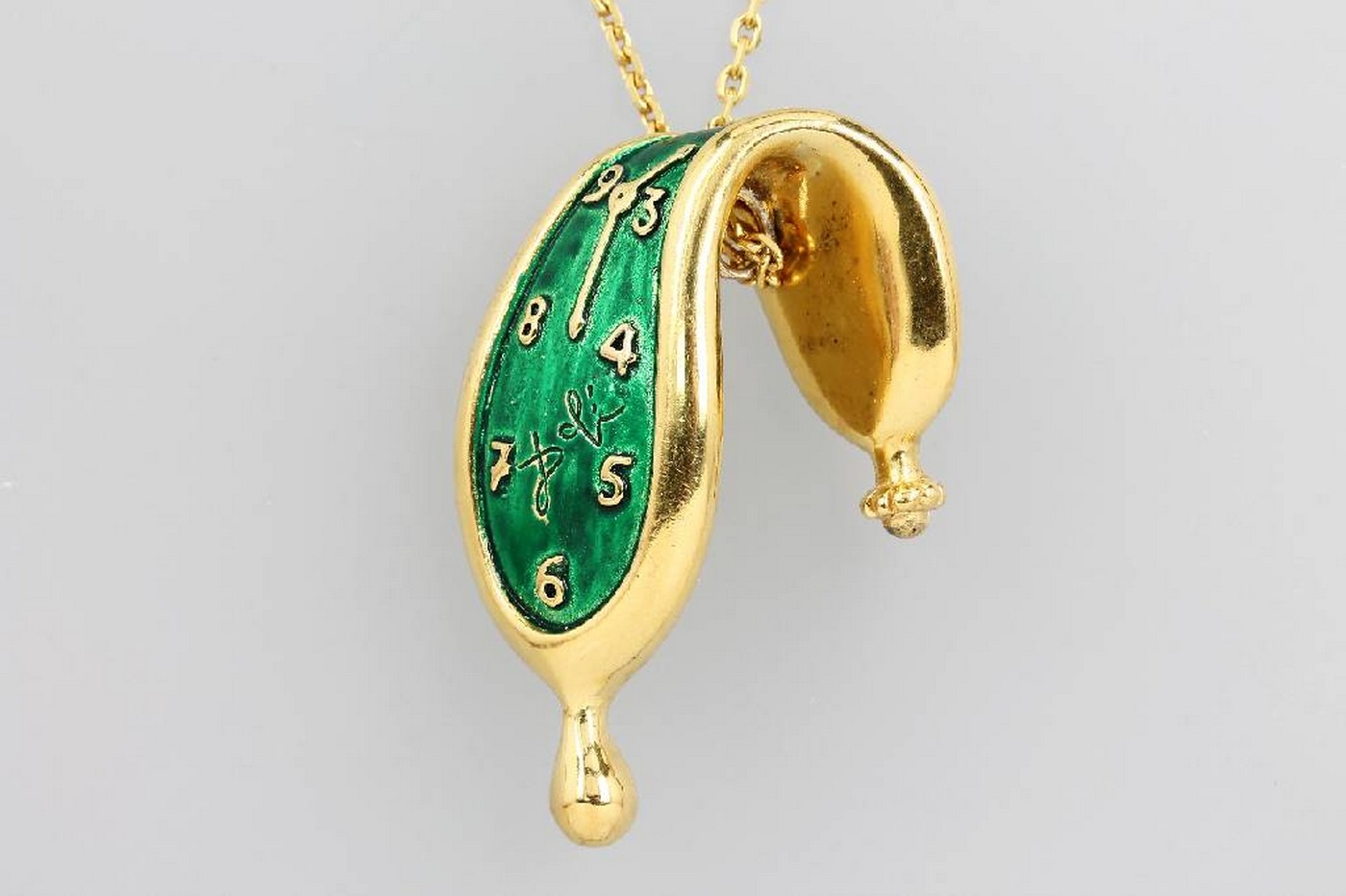 Salvador DALI
Watch pendant
Here, the Melting Watch seems to have been extracted directly from the famous painting The Persistence of Memory. The jewel allows the artist a new level of experimentation by being confronted to a new format and materials.For the owner of the jewel, it is a way of getting closer to the work. In making these jewels, Dalí broadened the scope of his artistic language, which already extended to painting, drawing, photography, engraving, sculpture, architecture, cinema, literature and theatre.
The jewels give a new dimension to surrealism and to Dalí's works and he will say on this subject "Without an audience, without the presence of spectators, these jewels would not fulfil the purpose for which they were created. The viewer is therefore the final artist. His sight, his heart, his mind - with more or less ability to capture the creator's intention - give life to these jewels." (La vie secrète de Salvador Dalí, 1952 - L'Imaginaire Gallimard)
Other modern and contemporary artists have also made jewelry such as Pablo Picasso, Arman, César, Bernar Venet, François Morellet or Jacques Monory.