Friend of Pierre Soulages and influenced by American abstraction, Jean Rouzaud studied architecture like his father and his grandfather while his passion was painting. This week, we present a selection of works by the Sète painter who has maintained close ties with architecture throughout his career.
Architecture or painting ?
Jean Rouzaud was born in 1923 into a family of architects. During his studies at the Ecole des Beaux-Arts in Toulouse, he preferred painting classes to architecture classes. He settles in Sète and works on a number of architectural projects where his artistic training is apparent. Near Sète, Jean Rouzaud befriended the painters Gabriel Couderc, François Desnoyer and Pierre Soulages. His paintings, initially figurative, took on a whole new dimension. In the quest of his own aesthetic, Jean Rouzaud works with nuances, luminosity and forms on compositions in large formats where the influence of abstract expressionism is clearly perceptible.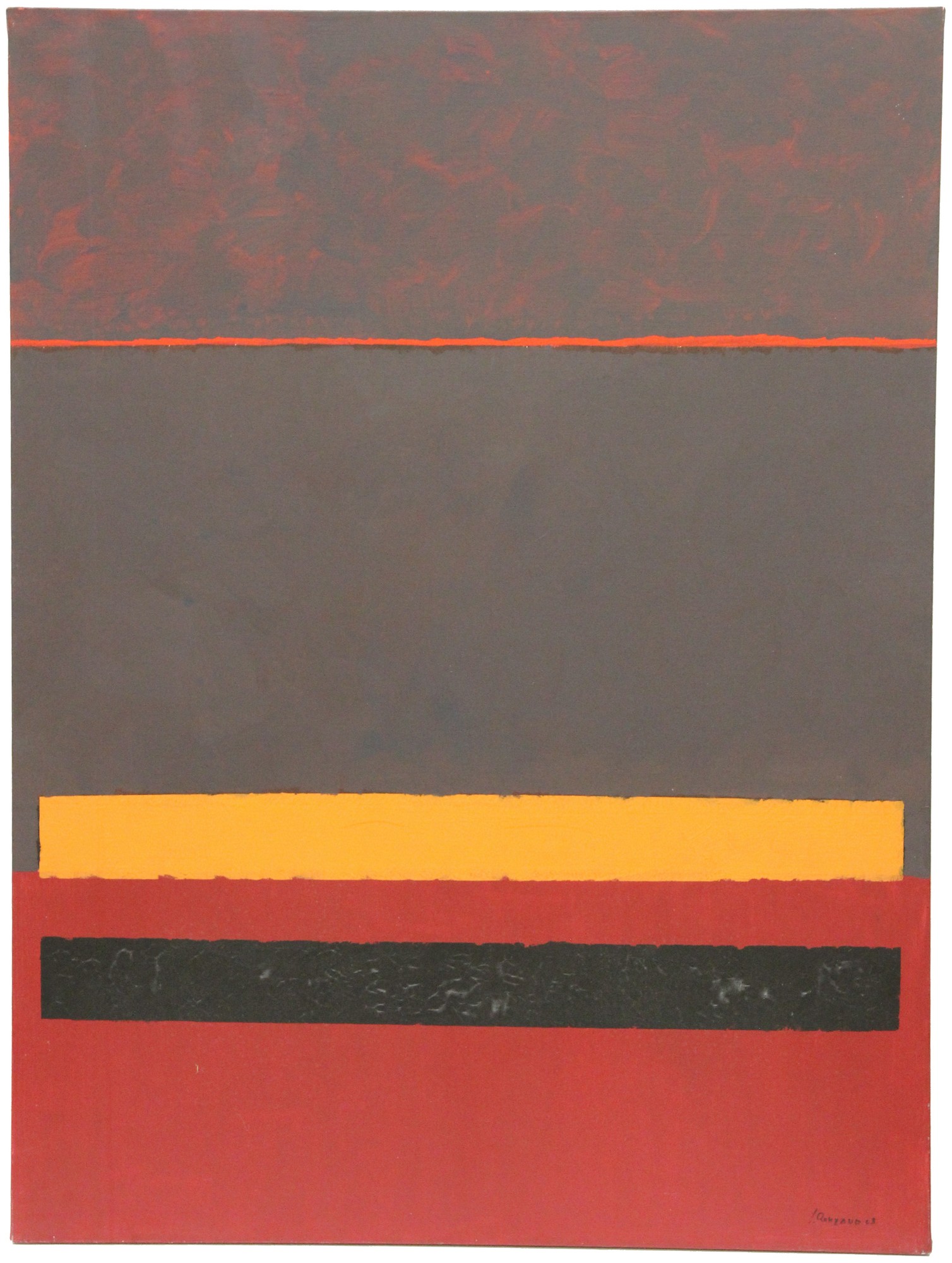 Jean ROUZAUD
Untitled
Acrylic on canvas
Friend of Pierre Soulages and Hans Bellmer
Hans Bellmer, who lived in Castres during the World War II, regularly visited Rouzaud's studio and said that by isolating an image from reality, he was able to achieve abstraction and that "something was happening". He has a close relationship with Pierre Soulages and embarks on the construction of his studio-house. During this project, the two men regularly exchanged ideas on various themes such as the Bauhaus, the golden ratio and the geometric forms that could determine architectural proportions. That's how abstract art forms inspired his plans and, conversely, architecture gave new impulses to his art.
The triumph of geometric abstraction
The architect-painter from Sète was influenced by the art of the painter of outrenoir, an artistic style involving endless depth of blackness, to gradually detach himself from it. He continues to create villas for local personalities while continuing his path in geometric abstraction. His influences: Nicolas de Staël, Bram Van Velde, Mathieu and Rothko. His painting is marked by lyricism and a perpetual questioning of the links between architecture and art. Jean Rouzaud, in the tradition of the New York abstract expressionists, has finally found his way and realised his dream of painting.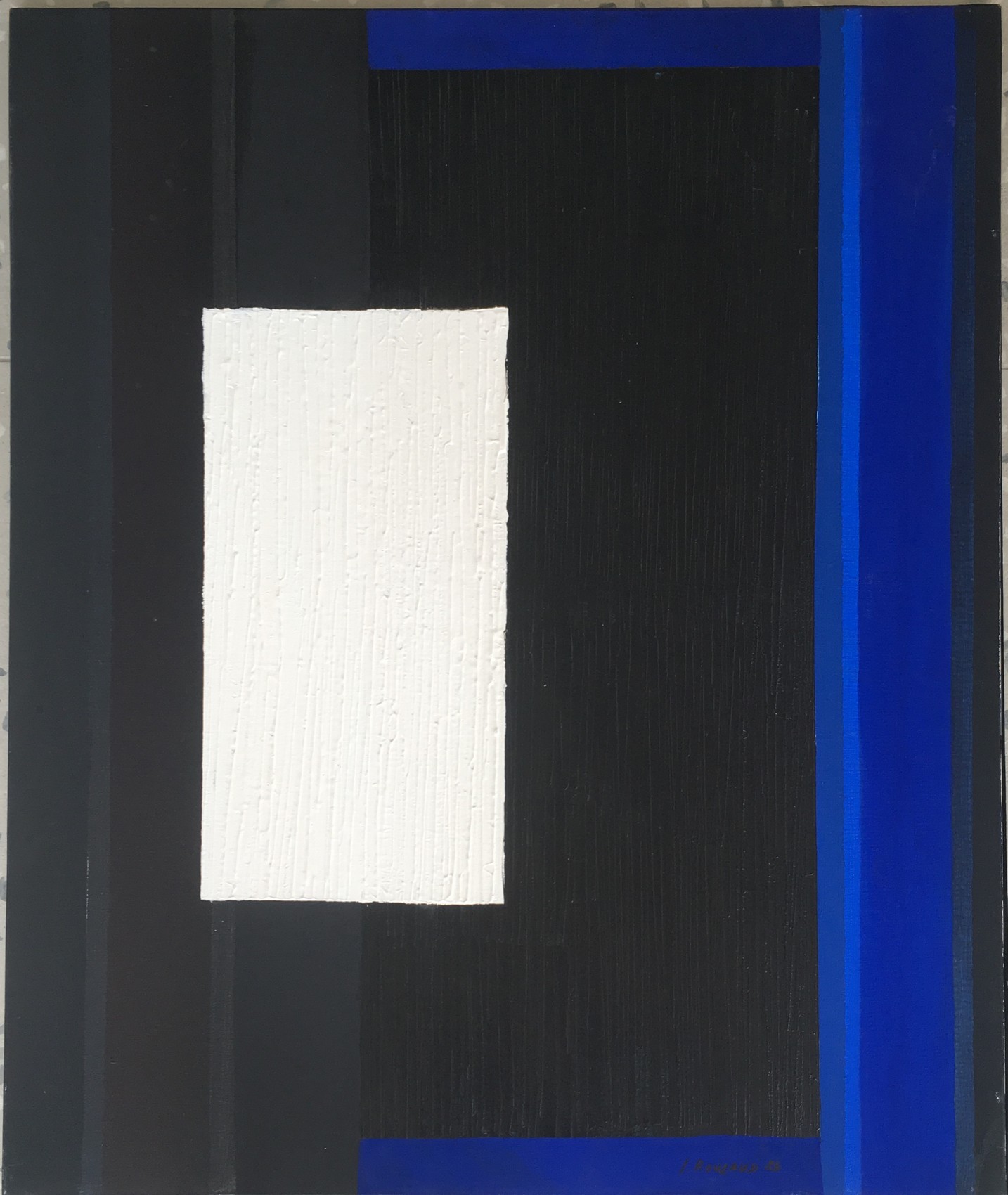 Jean ROUZAUD
Untitled
Acrylic on canvas
Jean Rouzaud was recognised by the Paul Valéry Museum in 1987 and has exhibited his work in several art galleries in France and abroad.
If you are a lover of abstract art and geometrical abstraction, discover our selection of works by Jean Rouzaud whose paintings are still available. Count 400 € for the small formats and 3800 € for the large formats.