Jean Cocteau (1889-1963) is a poet, novelist, filmmaker, playwright, critic, actor, illustrator and painter. Committed to the fashions of the time, the genius multi-talented artist is insatiable in his creativity. This week, we present Bulls, one of the last works illustrated by the artist.
Passion for Corrida
This work adorned with one of Jean Cocteau's last drawing bears witness to his fascination for Corrida.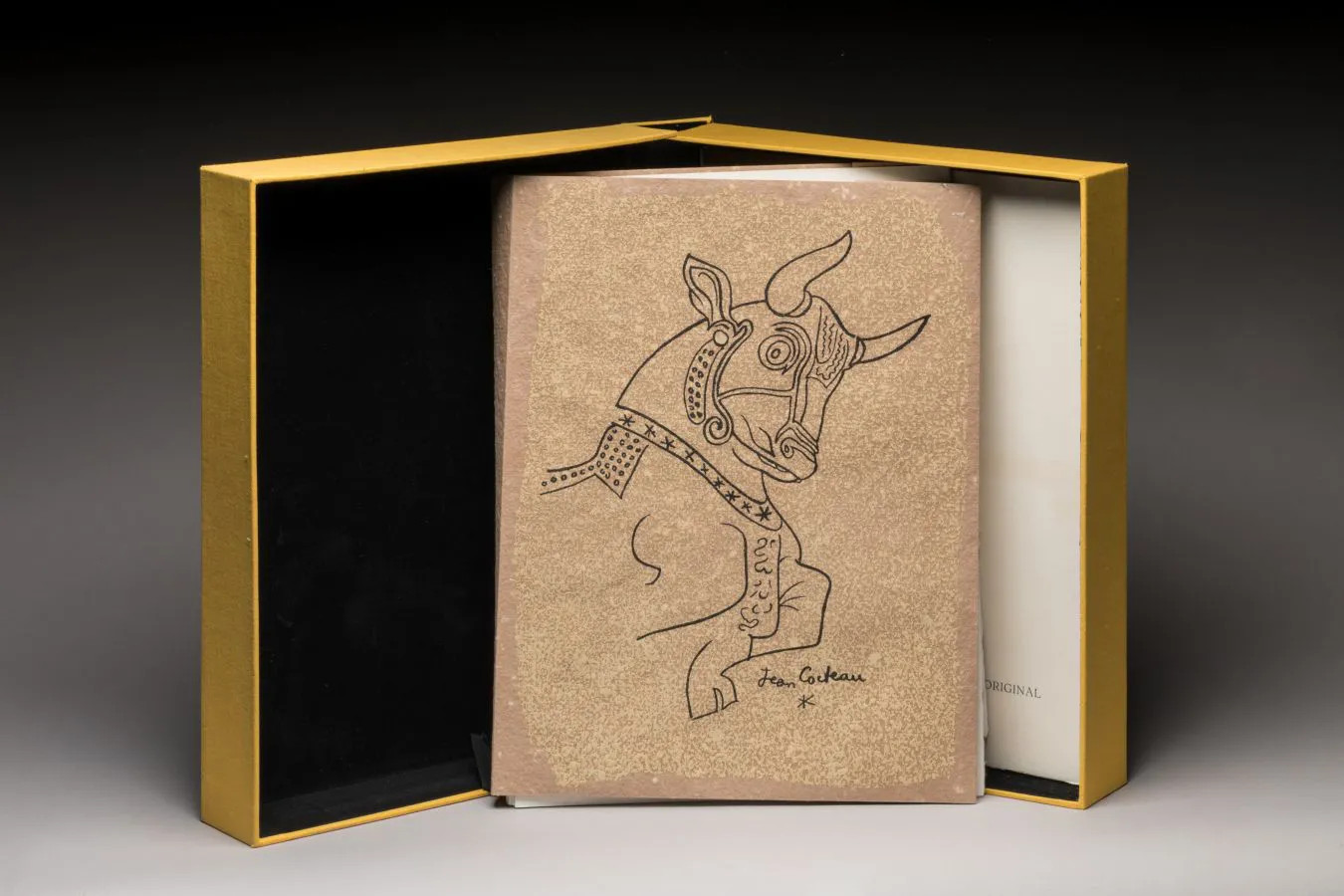 Jean COCTEAU - Taureaux, 1965 - Artist book
He views some regularly in Spain or in France (Nîmes, Arles, Vallauris), often accompanied by Jean-Marie Magnan and Picasso, a great corrida aficionado. The 1st of May 1954, during the last corrida of the Feria of Séville, Damaso Gomez, a figura of the period, devotes his bull to Jean Cocteau. This anecdote will be at the origin of a book of poems on bull-fighting: The Corrida of May 1st.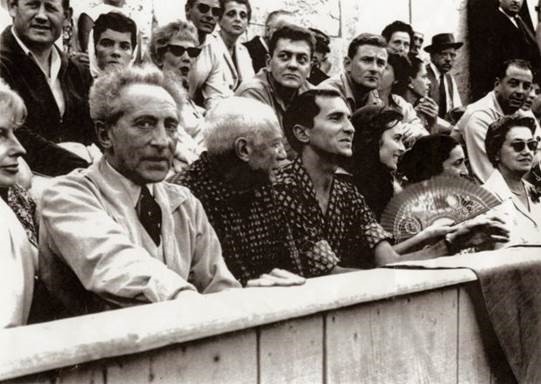 Jean Cocteau and Pablo Picasso by Lucien Clergue
A protean artist
Jean Cocteau's work can be caracterised as fast-paced as his personality.
Indeed, he starts as a poet in a socialite world punctuated by grand receptions thrown by his grandfather and his participation in Salons. In 1909, he encounters great successs in literary spaces, introduced notably by Édouard De Max. He publishes his first anthology of poems as well as articles and drawings in the periodical Comœdia.
In 1913, he meets the prestigious Serge de Diaghilev, director of the Ballets russes for the production of the Rite of Spring (Stravinski). He works with Picasso, Modigliani, Max Jacob, Apollinaire, Érik Satie, Blaise Cendrars, Aragon, Tzara or André Gide using all kinds of artistic expressions.
Star of cinema
Wishing to express his modernity in all aspects, Jean Cocteau uses the big screen to continue to express his overflowing creativity. His first essay is "Blood of a poet" in 1931, funded by the patron the viscount of Noailles. Beauty and the Beast, les Enfants Terribles, the Blood of a Poet or the Testaments of Orpheus are emblematic works.