In the 1950s an artist movement gains momentum in Europe. In 1951 art critic Michel Tapié uses the term "informalism" for the first time. This week, we present four drawings by Jean Dubuffet, Jean Fautrier, Georges Matthieu et Henri Michaux, major artists linked to tachism, a pictorial style derived from informalism. These artists have in common the expressive treatment of matter and spontaneity.
An outsider artist
Painter and sculptor Jean Dubuffet is the first theorist of an art style to which he has given the name "art brut" (or "outsider art"). An autodidact, he defends an art situated "elsewhere", an art produced by non-professionals, a product of the margins working outside aesthetic norms. In this work, Dubuffet has cut out a drawing in biro.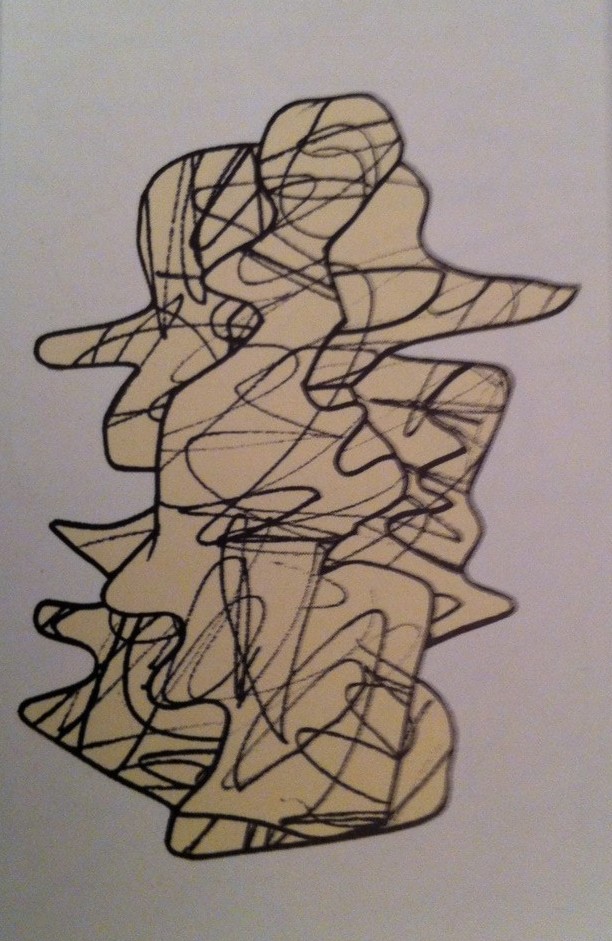 Jean DUBUFFET(1901-1985)
Figuration XXVIII, 5 novembre 1974
Paper cuts (black felt pen on R. 273 yellow paper) and stuck onto white paper.
This drawing corresponds to the Hourloupe, a set of works elaborated by the artist from 1962 to 1974. Born from small drawings distractedly traced in biro during phone conversations, elaborated in systems little by little before becoming vast series including painting, drawings, sculptures and even architectural elements.
Dubuffet has also produced a series of portraits in which he manipulates and transforms matter into an art object such as portraits of Henri Michaux and Jean Fautrier produced from pebbles or sand.
The nudes rubbed by Jean Fautrier
In this work from his youth, Fautrier, who would become one of the main figureheads of informalism, was inspired by archaeological iconography of mother-godesses, this discovery would guide his vision of the nude throughout his career. After the nudes rubbed in pencil and charcoal, Fautrier would produce the series of Hostages in which he represents the faces of the prisoners of the Gestapo. He works white masses of white paint with an art knife on a paper medium.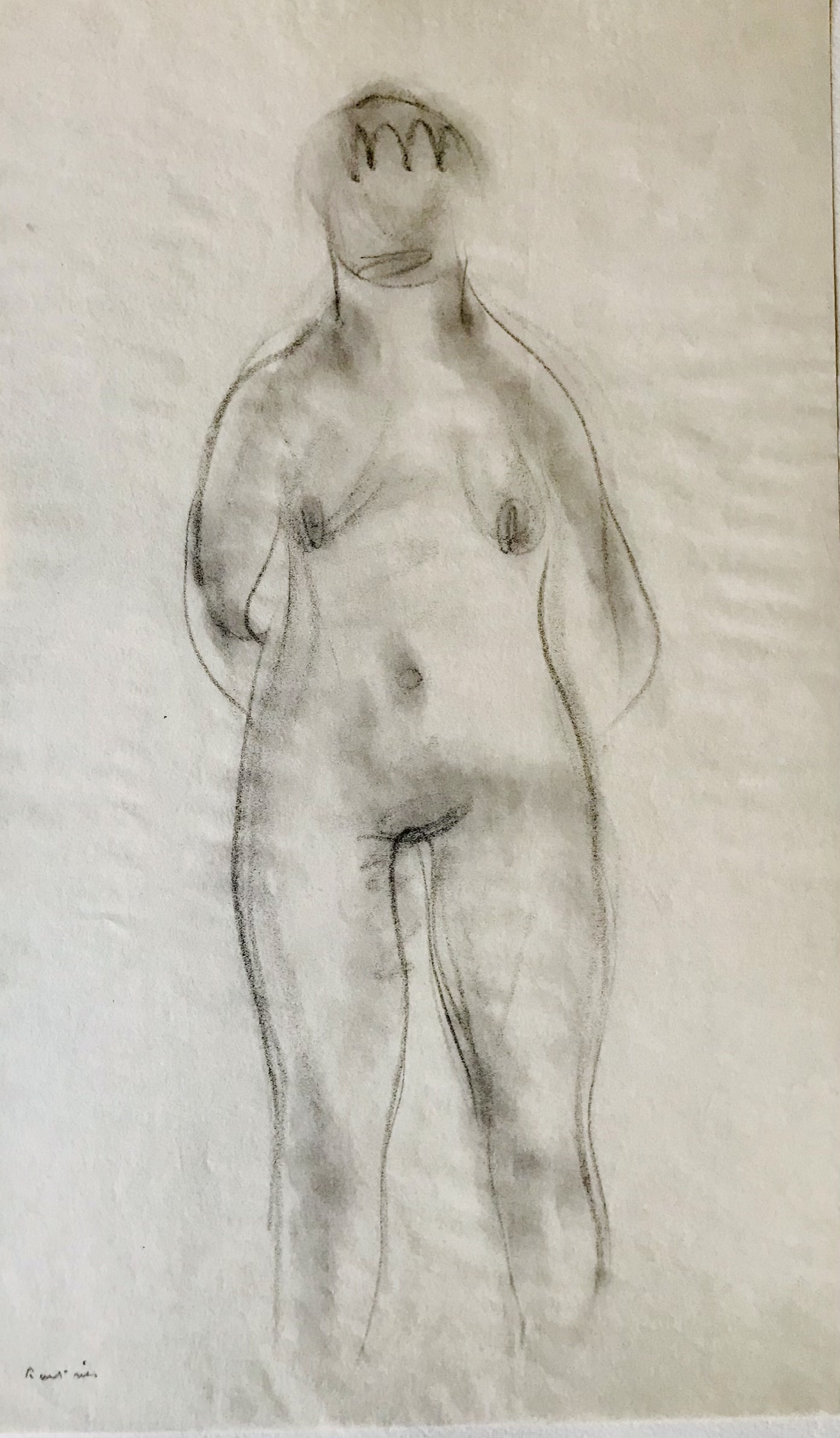 Jean FAUTRIER
Andrée Pierson with hands behind her buttocks, around 1926
Hand signed pencil drawing
Tachism and sign
In addition to research around matter, informalism artists explore the possibilities of the sign which becomes bereft of obvious significance. Such is the case for Henri Michaux or Georges Matthieu. From the mid-50s onwards, the latter establishes himself as the painter of speed. He explores the pictorial gesture in spectacular actions which anticipate the performances and happenings of the 60s.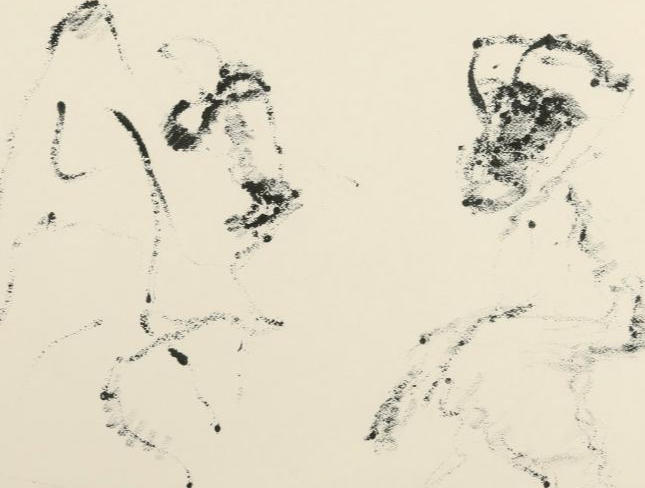 Henri MICHAUX
Untitled, 1967
Acrylic on paper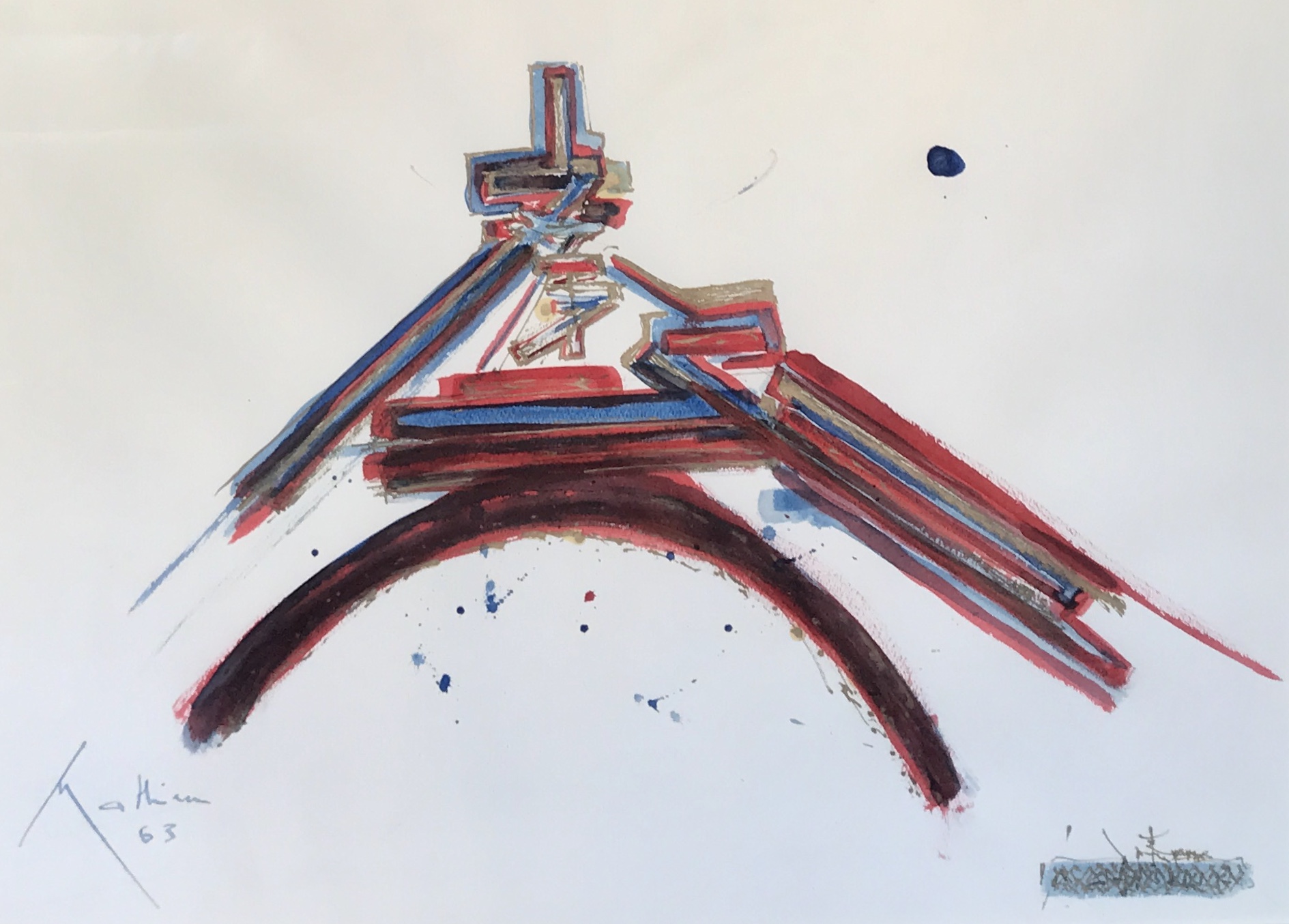 Georges Mathieu (1921-2012)
Composition, 1963
Hand signed drawing