In a time where social networks censor nudes that are too suggestive, when works are taken down because they are considered amoral, have the erotic representations of yesterday and today become too subversive for our time? The erotic works are crystallising questions of society and the artists, often driven by a concern for realism, not hesitating to transgress the conventions of their time. This week, the temperature rises a notch with a selection of very suggestive works.
Bernard Buffet - Jeux de Dames, 1970
Le Jeux de Dames by Bernard Buffet is a portfolio comprising a suite of ten lithographs in colour accompanied by typographic texts by Baudelaire, Rimbaud and Verlaine on sheets illustrated with 10 lithographs in black. The ten colour prints are hand-signed and numbered by Bernard Buffet. The work was produced by André Sauret in 1970. This suite illustrates the relationship of a female couple.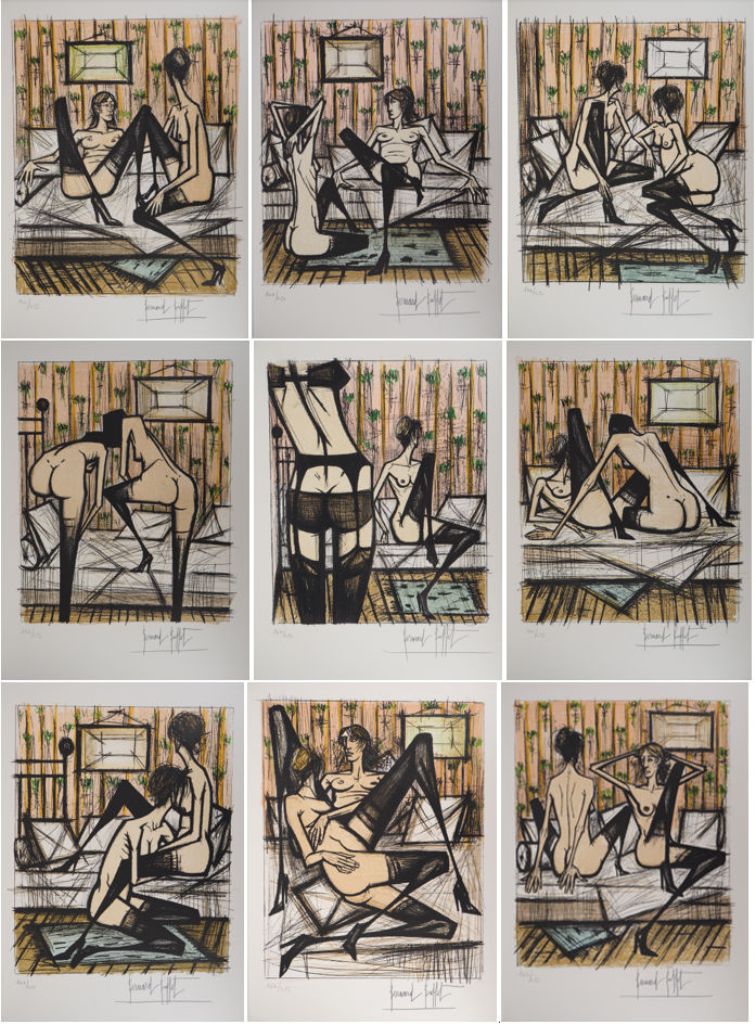 Bernard BUFFET
Ladies' Games, 1970
Portfolio of 20 original lithograph
An erotic walking
Daring walking The Italian cartoonist born in 1945 has established himself as one of the great masters of erotic comics. The man who once declared that "eroticism is a religion" drew women with curves and dreamy legs. Like this watercolour where two young women are taking a stroll. The drawing focuses on the bare behind of the young blonde woman and the hand of her friend delicately placed. Milo Manara proposes an original composition in reverse of his drawings where the emphasis is put on faces.
Milo MANARA
The two girlfriends on a walk, circa 1990
Watercolor and India ink
Dalinean eroticism
The pictorial tradition of Surrealism, which blends daydreaming with erotic exploration, has also allowed artists to implicitly reveal their fantasies. Salvador Dali liked to organise large aphrodisiac dinners where the Parisians were gathered. In his work, Le Grand Masturbateur (1929), he implicitly represented the manifestation of male desire.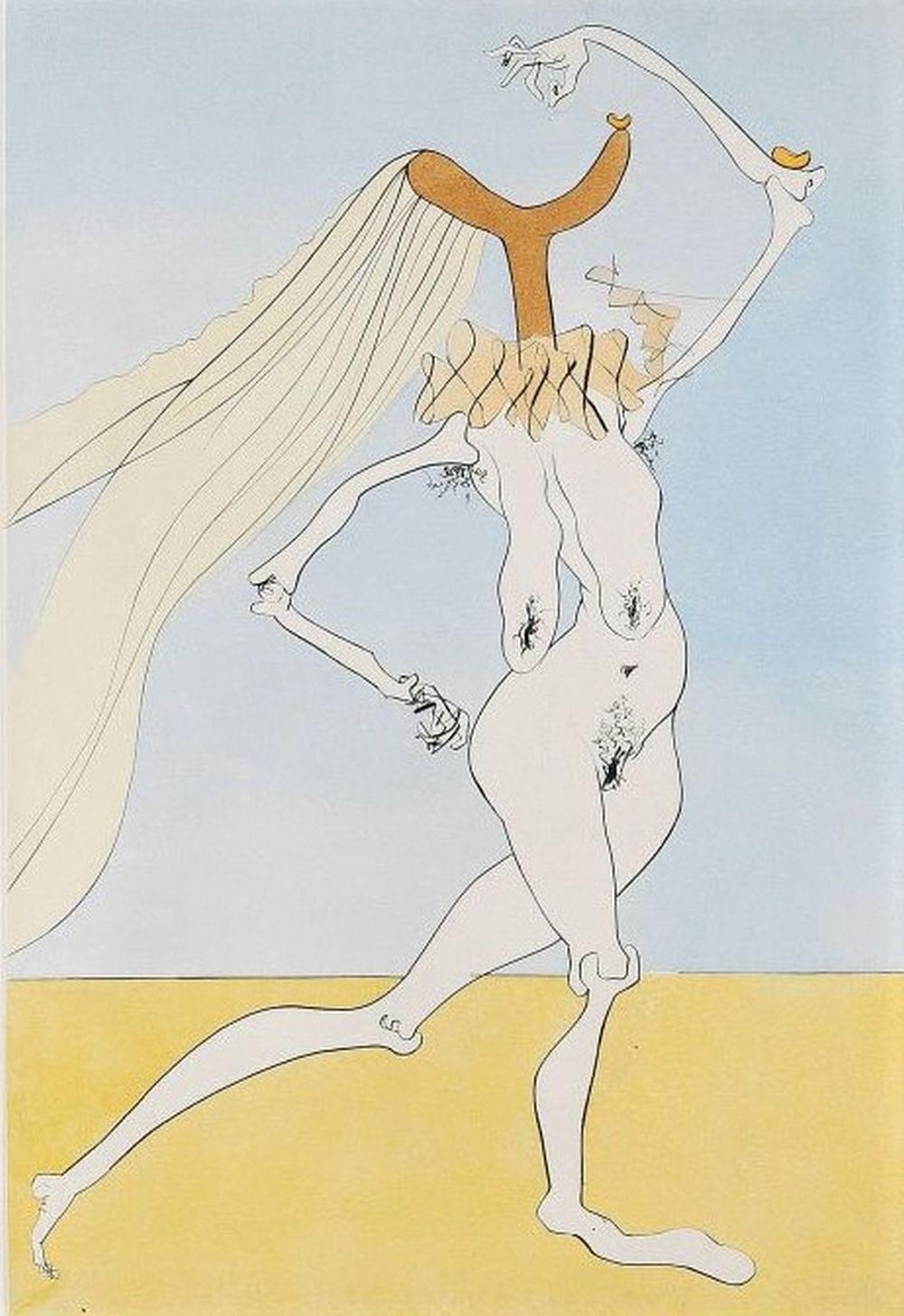 Salvador DALI
Quevedos Visioner
Drypoint with hand coloring on Richard de Bas paper
Photography and erotism
Nobuyoshi Araki is a Japanese photographer born in 1940. Known for his images of sulphurous female nudes, Araki often tackles subversive themes, such as bondage inspired by the Japanese kinbaku style. In the digital age, Araki is one of the few photographers still using filmstrips. In this work from the Pink Filter series, Araki photographed a young female nude, seen from behind, kneeling on a sofa and looking at the photographer.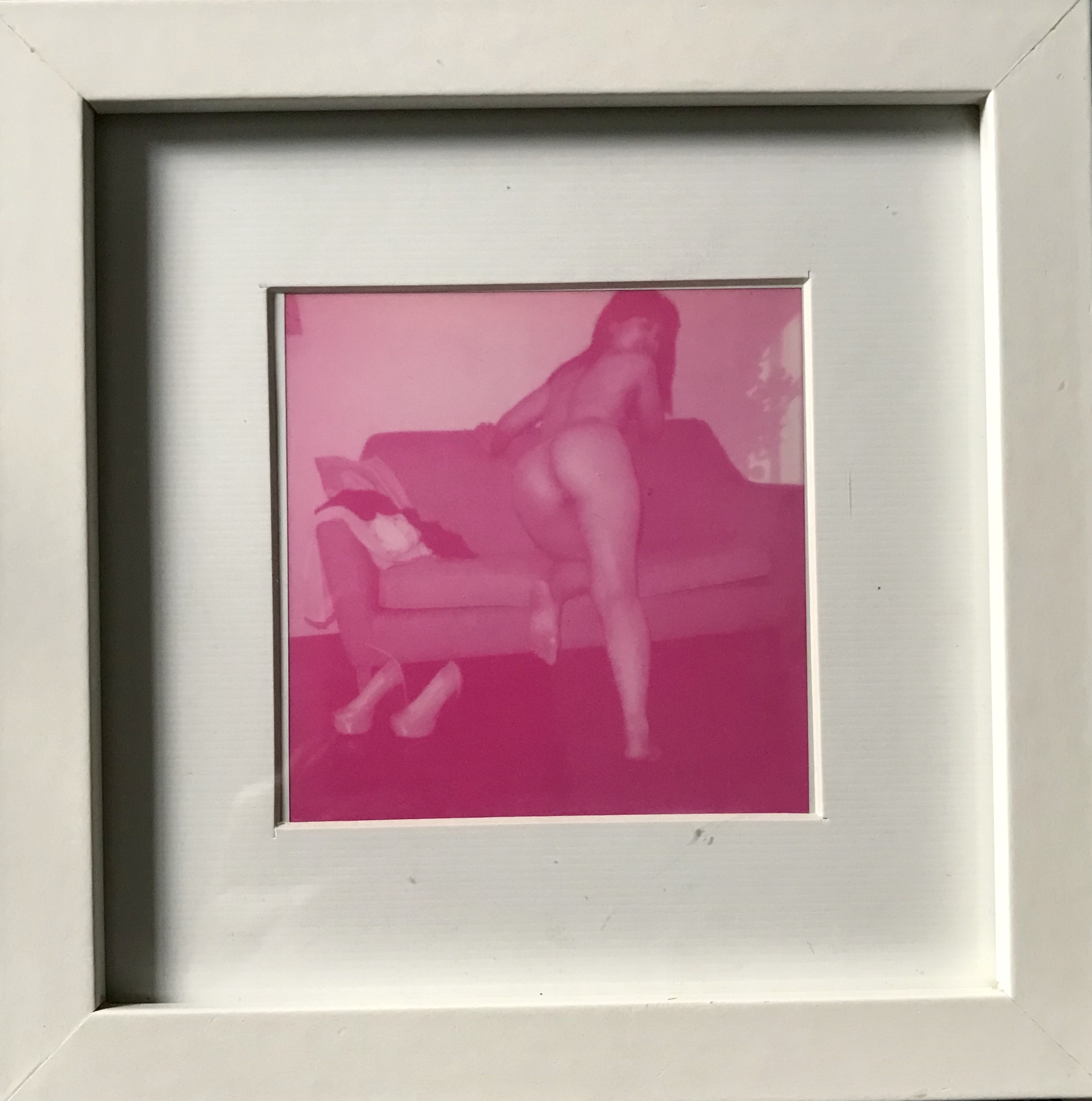 ARAKI (Nobuyoshi Araki)
Untitled
Unique Polaroïd signed on the back