Are you part of those people disoriented by the time change? This week, the passage of time has inspired us with the famous Melting Watch sculpture by Salvador Dali.
The melting watch as a cheese
Did you know that the melting clock derives its origins from cheese? Indeed, the artist explains in his autobiographi The Secret Life of Salvador Dali that one evening, he was ending his meal with a running camembert. This piece of food inspires him to reflect upon the hard and the soft. Galvanized by its recent discoveries, he concludes the painting he has started creating by adding melting watches alluding to this runny camembert.
The Surrealist master thus gives birth to one of his most famous paintings: The Persistence of Memory.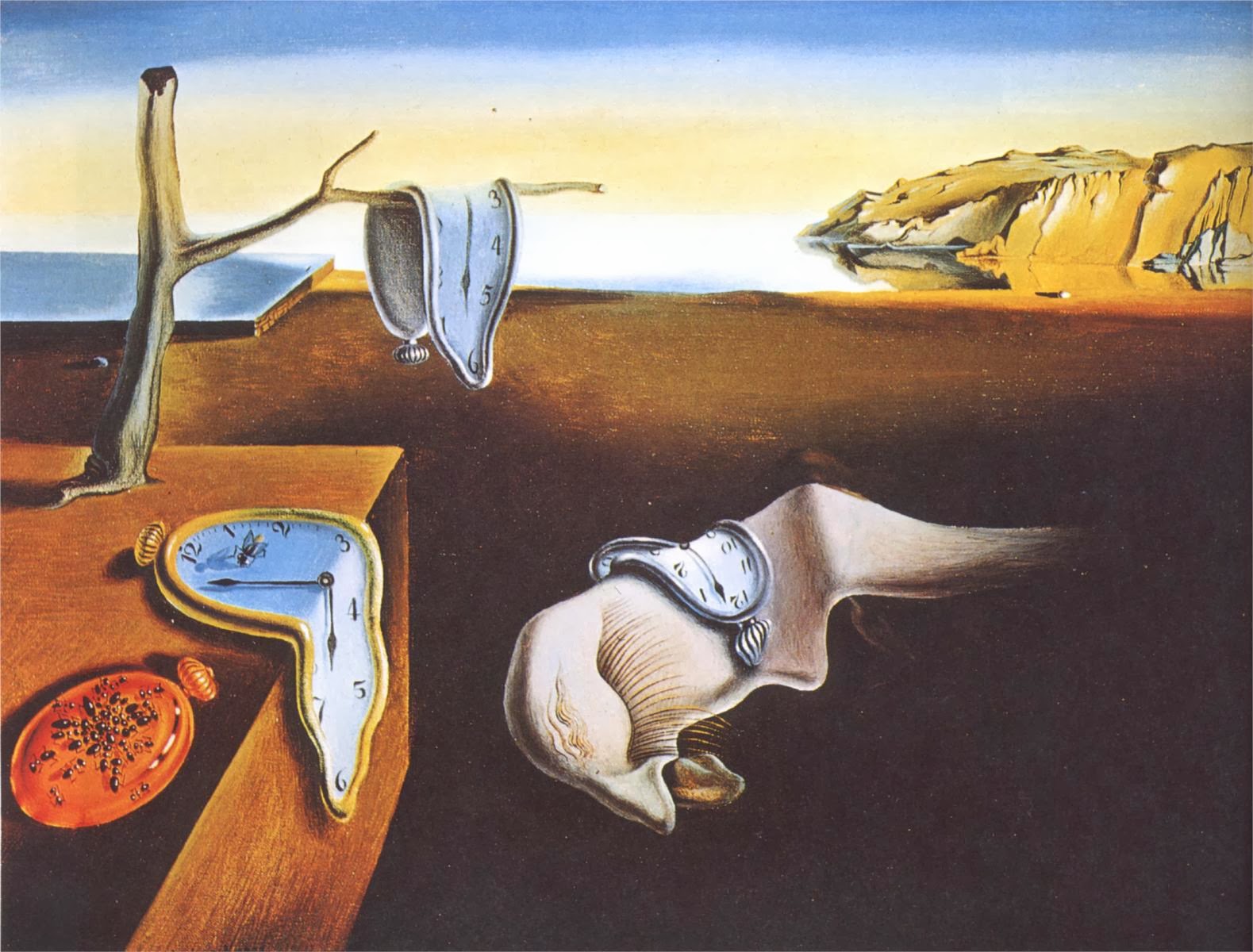 © Salvador Dalí, Fundació Gala-Salvador Dalí, Figueres, 2007 © 2006.
Digital image, The Museum of Modern Art, New York/Scala, Florence
Mocking the time
Beyond the runny aspect of the clock, Dali illustrates a more profound reflection linked to our relationship to time, memory and its complexity. The melting clock is deformed, it loses its primary function which is to indicate the exact time and therefore the notion of time trickling away.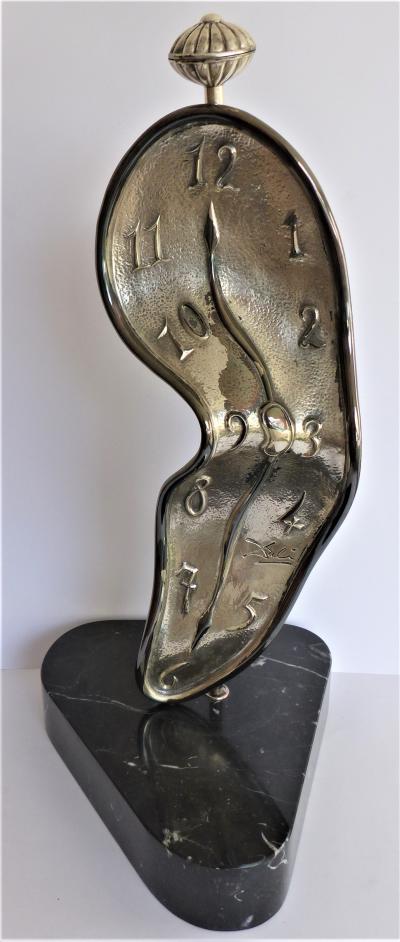 Salvador DALI (after)
Melting Watch, 1981

In our sculpture, the watch drips, stretches, expands, like an inexorable flight of time.With this representation, the surrealist artists seeks to free himself from the temporal constraints to express the futile nature of measuring time. Cartesian and rigid time is as such made fun of.
The sculptures of Salvador Dali translate his dreams and obsessions deriving from his subconscious into the physical sphere. This he produces numerous sculptures which reprise the themes of his pictorial work.