César is well known for his sculptures but less for his drawings. However, the artist produced a series of works on paper in 1961 and 1962. This week, we present one of his works from the Arrachages series.
The beginings with the series of plates
César joined the group of the Nouveaux Réalistes in 1960. His compressions caused a sensation with Pierre Restany, art critic and founder of the movement.A year earlier, César had begun the series of plaques, two-dimensional sculptures in which the material dominates and from which an almost decorative industrial connotation emerges. Pierre Restany then speaks of "l'objet fossile mécanique" ("the mechanical fossil object").
The "papiers déchirés "
This series of plates gave birth to a whole new series of works, the torn papers: César covers the surface of the paper with ink and then attaches strips of paper that are still sticky and immediately tears them apart. Thus, the traces left by the inked surface give rise to obscure tints on the sheet of paper.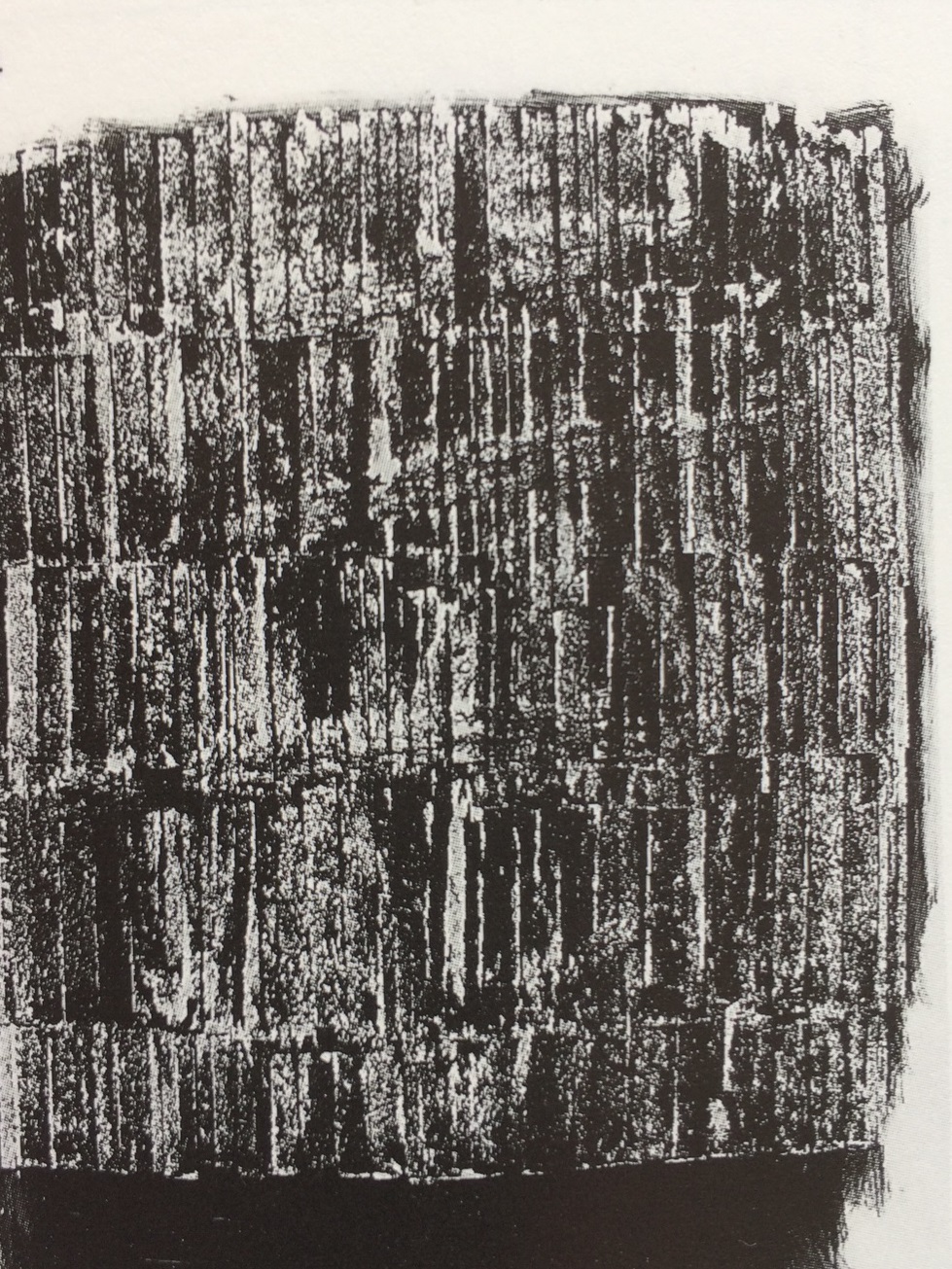 César
Arrachages
India ink and watercolor on paper

He decided to present these innovative "drawings" in Milan and then in Brazil. According to Pierre Restany, with this process of tearing, César remains in the intellectual approach of a sculptor because there is no real drawing. "Each successive gluing and tearing corresponds in the detail of the elaboration to the criteria of instantaneity of the welding of a metal element, which is added to the others and incorporated into the whole." We can therefore see this as an extension of his sculptural work undertaken with the metal plates where we find the idea of accumulation (through the strips of paper) and repetition (through the repeated gesture of tearing).