Let's celebrate the arrival Spring with a painting by Georges Clairin depicting Sarah Bernhardt and a selection of lithographs by the Czech artist Alphonse Mucha.
Art Nouveau is an artistic style that developed in architecture and the decorative arts at the end of the 19th century in Europe. It is characterised by natural and botanical forms such as the curves of plants and flowers.
A portrait under the influence of Art Nouveau
Georges Clairin (1843-1919) was a friend of Sarah Bernhardt, whose portrait he painted several times, notably in roles such as Teodora or Cleopatra, for which she was famous in the world of the theatre. He also painted more intimate portraits, one of which is kept in the Petit Palais.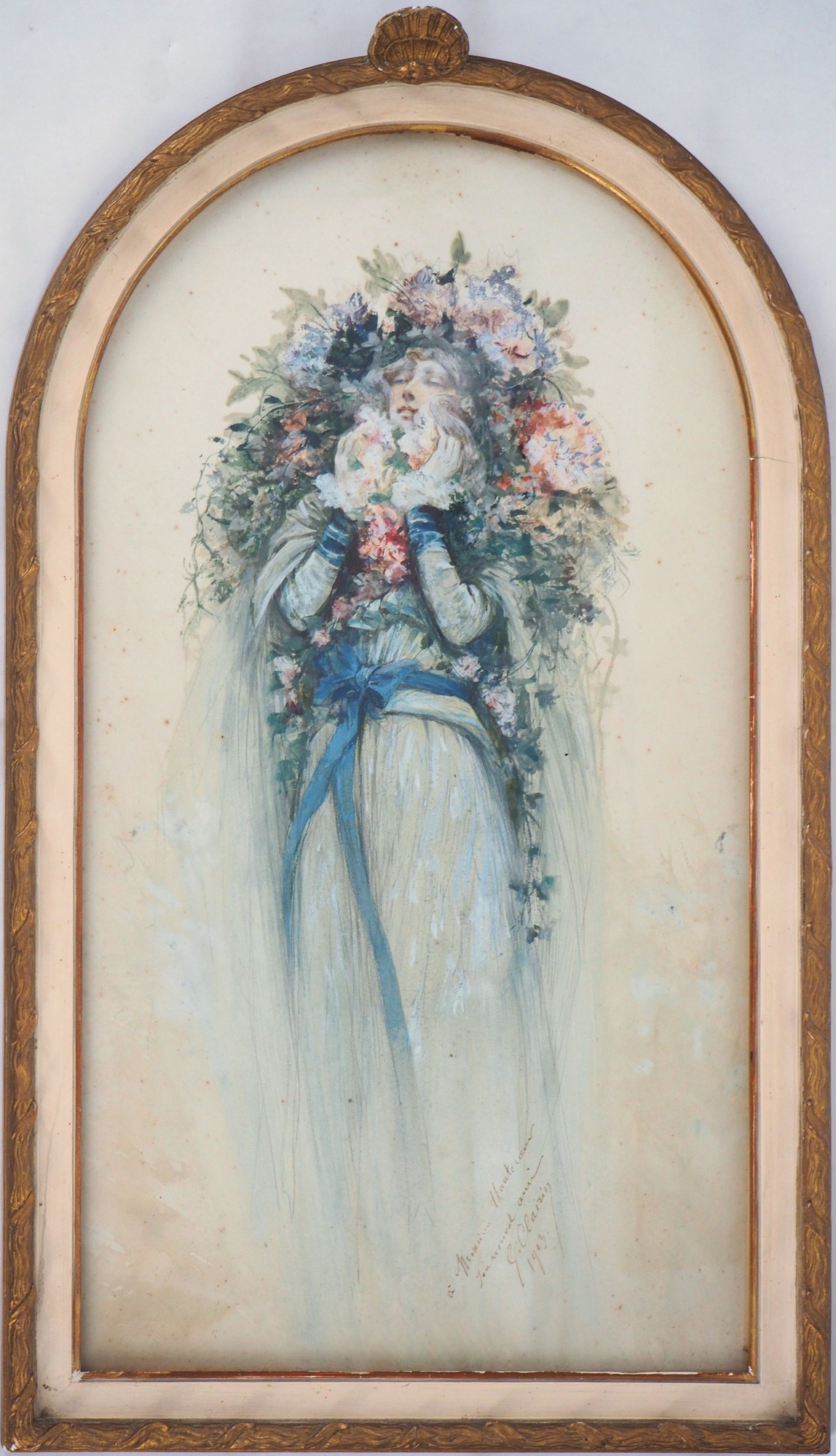 Georges CLAIRIN
Sarah Bernhardt dans la dame aux Camélias, 1903

In this work, Georges Clarin portrays Sarah Bernhardt in her role as La Dame aux Camélias, one of her most famous performances. Although Clarin is more of an Orientalist, the decorative extravagance and stylization of this composition may be related to Art Nouveau. The abundance of vegetation covering almost the entirety of Sarah Bernhard's bust is reminiscent of Alphonse Mucha's portraits where the female figures are encircled by flowers. The waving hair and flowing clothes blend into the background, thus giving this portrait of the actress an almost ethereal dimension.
The leading figure of Czech Art Nouveau
This lithographic poster is based on a chalk drawing by Alphonse Mucha. The artist originally drew it for a calendar for the year 1898. It was printed by F. Champenois in Paris, however, there is no information on the company that commissioned the calendar.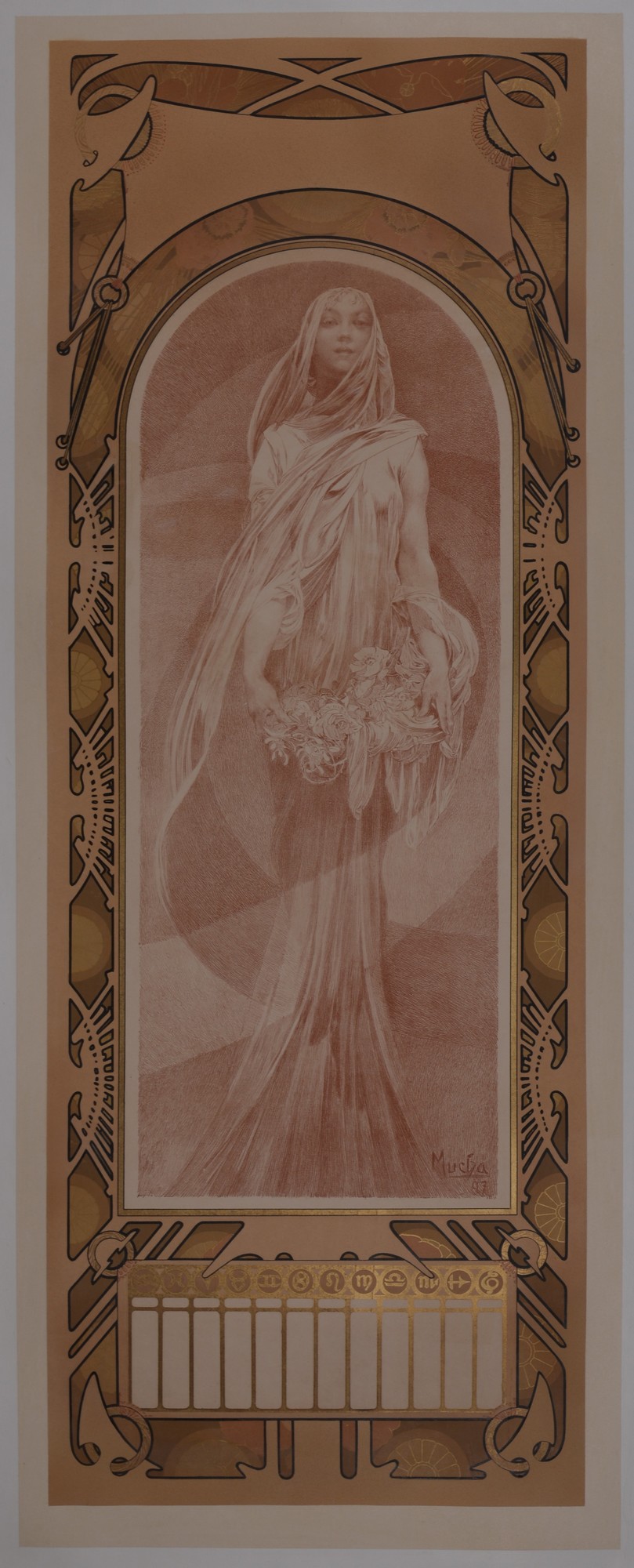 Alphonse MUCHA
L'Année Qui Vient, 1897
The poster shows a veiled woman carrying a bouquet. At her feet are the 12 signs of the Zodiac and 12 columns representing each month of the year. This woman can be interpreted as an allegory of the new year. In this work we find Mucha's characteristics, namely a central female figure, the use of gold and the vegetal and large arabesque ornaments.