Alongside his career as a painter, André Derain also produced sculptures. Painting, as well as works from outside of Europe, had a significant influence on his sculptures. Few of the artist's sculptures are on the market, as a large proportion of them are kept in museums and are therefore quite rare. This week, the spotlight is on a bronze series made from terracotta.
Show Derain's Sculpture
In 1950, on the advice of Giacometti and the publisher Pierre Cailler, who wished to promote Derain's work, the artist's widow, Alice Derain, had 74 of his terracottas cast in bronze. André Derain produced faces, portraits, plaques and figurines, including this Femme à la Coiffe (woman with a headdress) from Pierre Cailler's collection. In the 1960s, Alice Derain and Pierre Cailler donated a large part of the sculptures to several national museums, including the Centre Pompidou. The Musée d'Art Moderne in Troyes owns the complete series of bronze prints, as does the Petit Palais in Geneva.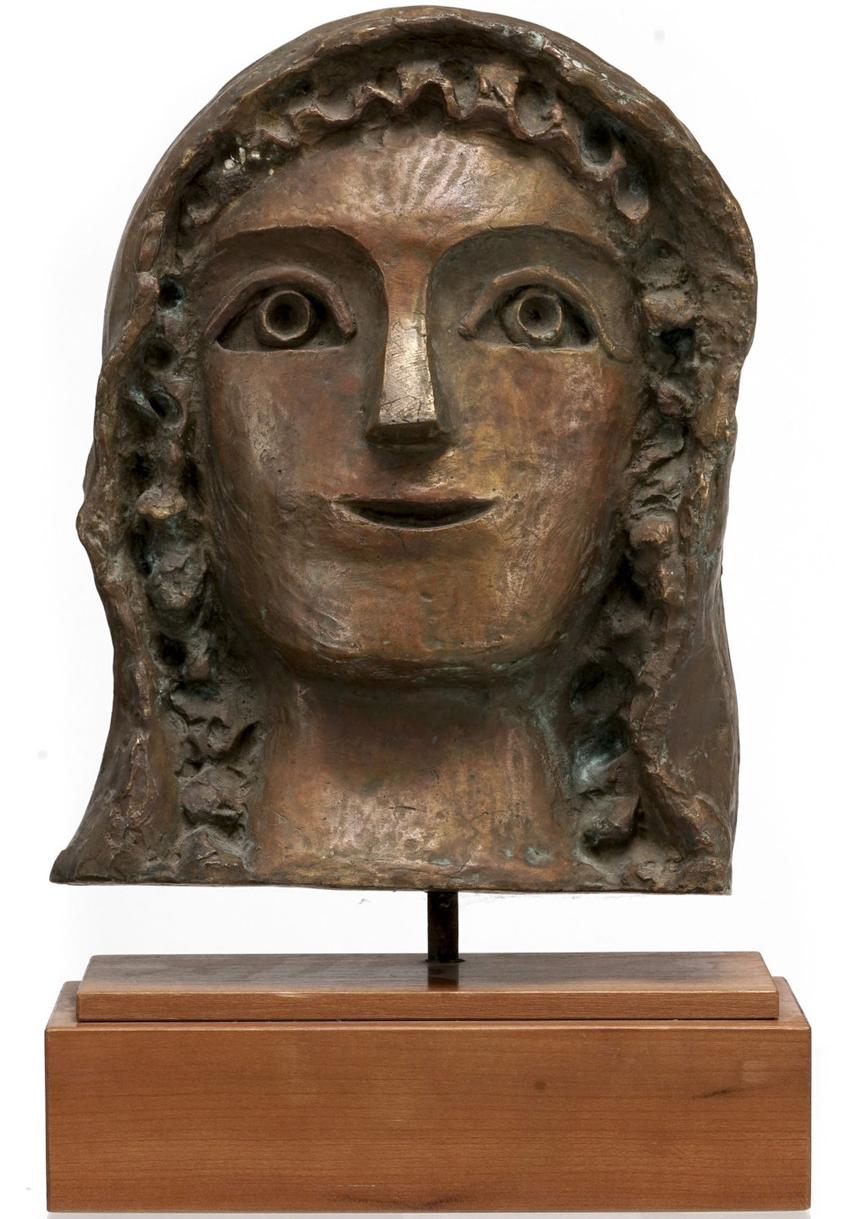 André DERAIN
La Femme à la Coiffe

Bronze, edition of 11
Signed "Andre"
Size : 28,5 x 22 x 9 cm - 11,2x8,66x3,54 In.
Bibliography: Cailler 27 / Coray & Koella 66
Provenance: Pierre Cailler Collection (1901-1971)
Influence of non-European arts
Although André Derain is mainly known for his paintings today, he is also a great sculptor. For him, the two practices overlap and complement each other. At the beginning of the 20th century, he was one of the first artists to take an interest in African and Oceanic art and to collect it. Influenced by the archaisms of the primitive arts, but also by Romanesque sculpture, he was fascinated by masks, which allowed him to express different facial expressions. Derain was thus fascinated by the human face and expressed this preoccupation through clay, modelling it endlessly. He worked on expressions, faces, and made roughness appear. In his sculptures, we find common characteristics such as the eyes represented by circles. The lines are pure and come close to African sculpture. These aspects are visible in the sculptures presented this week.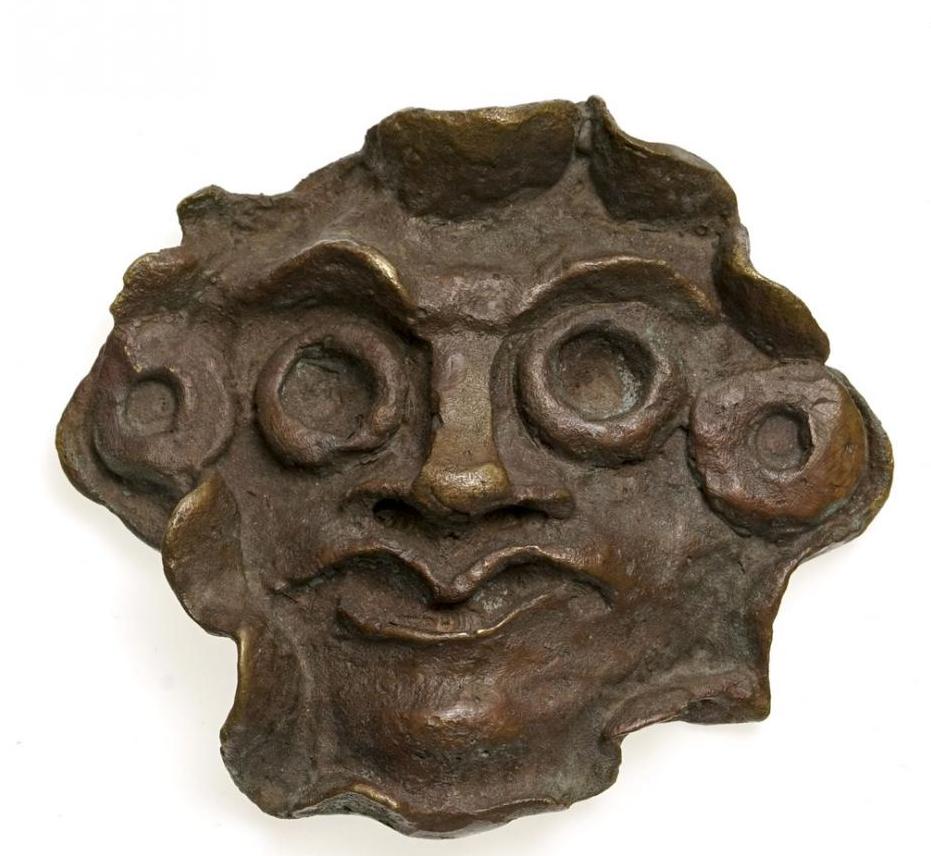 André DERAIN
Masque aux grands yeux

Bronze, edition of 15
signed "AT Andre Derain" and numbered "0000",
Size : 7,5x8,7x2 cm - 3x3,5x0,8 In.
Bibliography: Cailler 40 / Coray & Koella 93
The Three Ages of Derain's sculpture
At the beginning of the 20th century, André Derain practised stone sculpture. He produced large panels on the theme of the Golden Age, dancing or bathers. He then used a variety of materials, such as during the First World War, when he made masks from shell casings or copper sheets. In 1939, he discovered a clay deposit near his home in Chambourcy, built several kilns and began to produce masks and figurines with clay. This production accounts for a large part of his sculptures.