This week, Plazzart presents you with two works by Arman from the series Allures d'objets. An Allure dating from 1990, representing violin imprints, an iconic object within the artist's body of work. A second one dates from 1950, at the very beginning of his career.
Arman and objects
The work by Arman cannot be separated from the object. With it, the artists questions its impact on the world and it becomes like an extension of Man's hand. He then starts creating what he would call the "Allures", compositions with long traces left behind by objects (violins, dolls, ustensils, medical items), previously dripped into liquid. These more or less miscellaneous imprints, are shifting, elegant, on an immaculate canvas and remind us of the Futurist works of Giacomo Balla.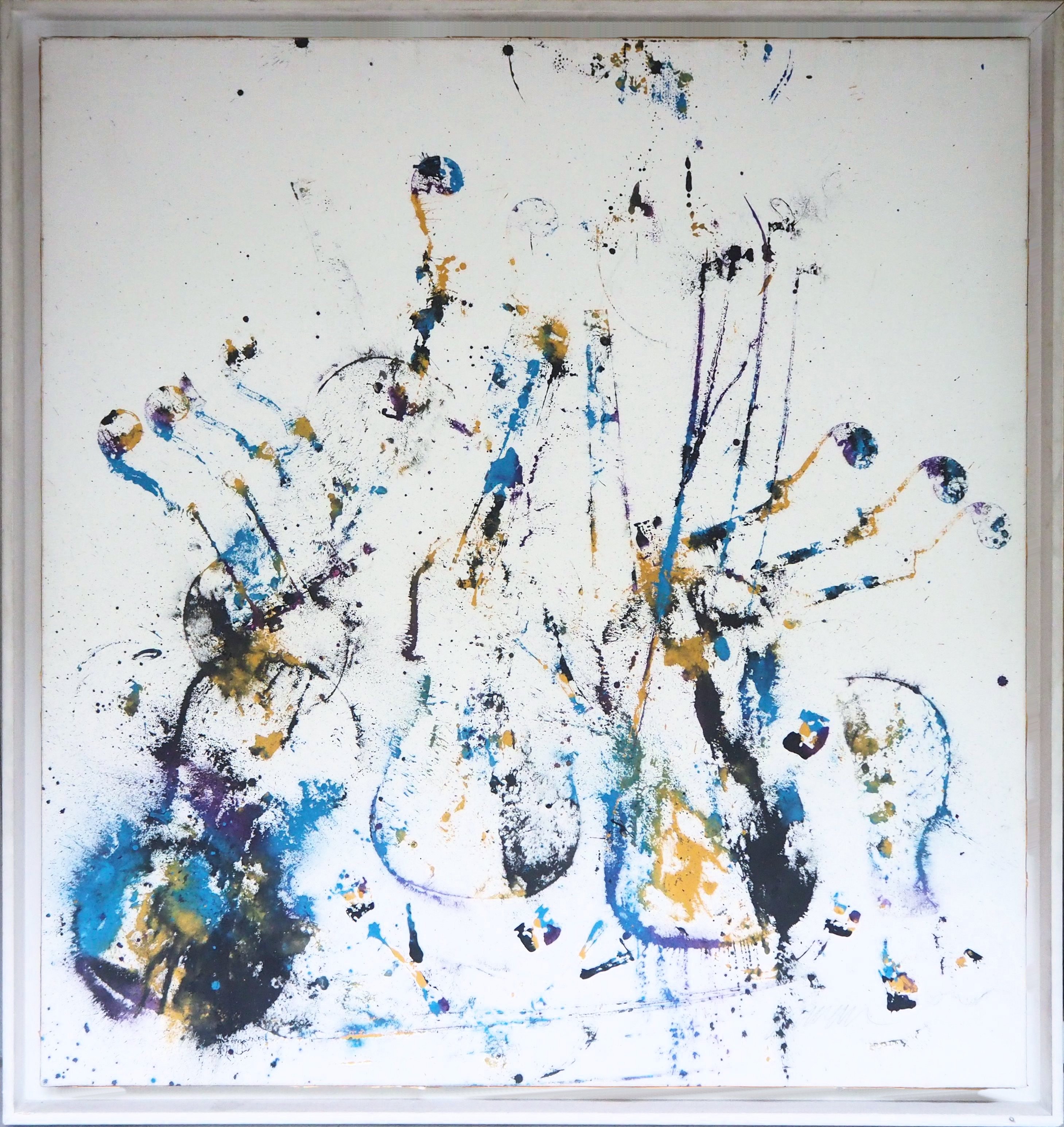 Arman
Violin Empreintes, circa 1990
Acrylic on canvas
Signed bottom right
To create his Allures, Arman took an interest in the works of the composer and researcher Pierre Schaeffer, founder of GRM (Group of Musical Research), who invents at the beginning of the 50s devices able to stretch sounds. He records sounds from different objects, transforming them and naming these musical objects "audible objects". Arman imagines, on his end, objects that can stretch and create these aspects across the canvas.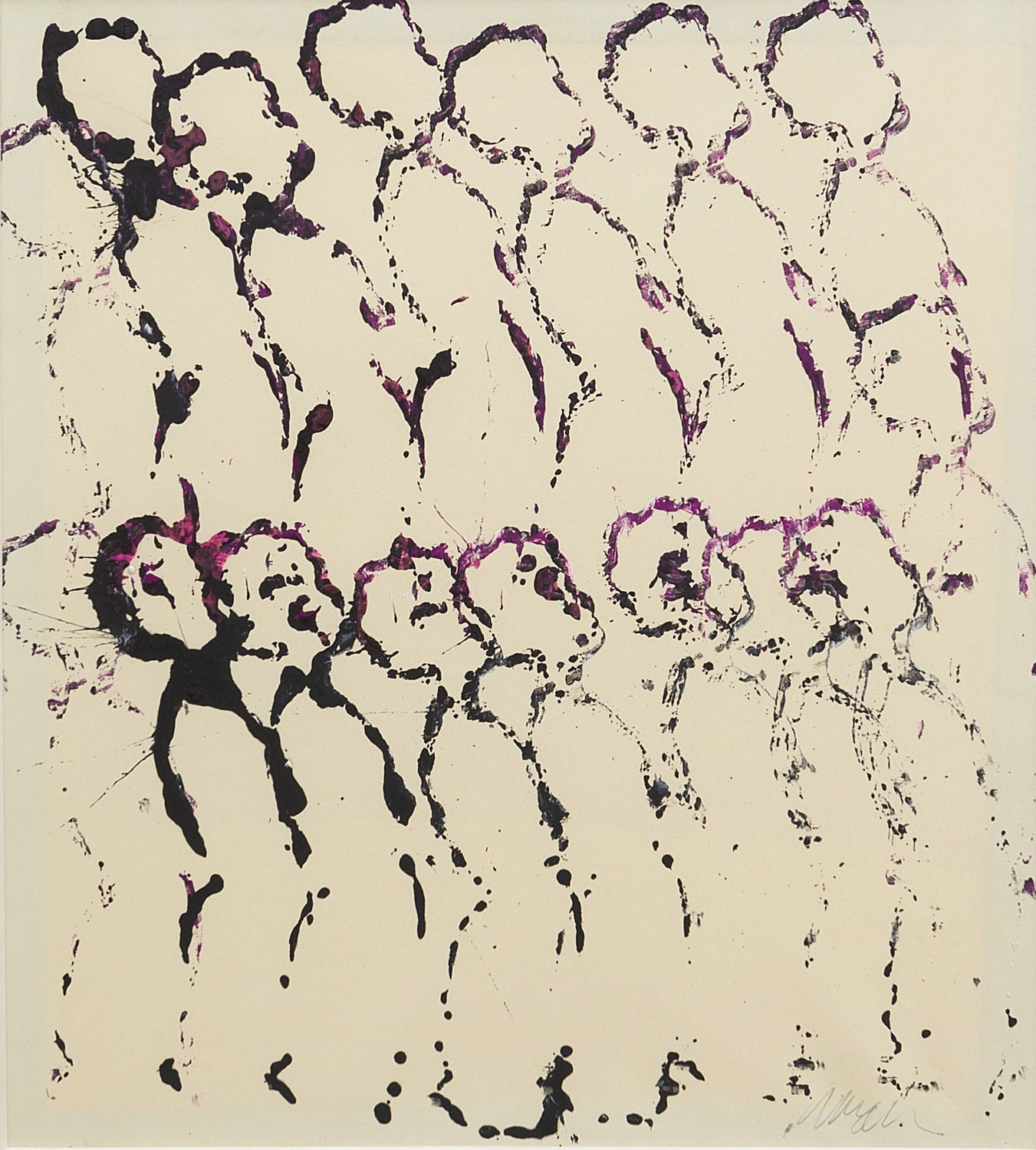 Arman
Empreintes De Poupées, 1950
Acrylic on paper
Signed in pencil
Provenance: Collection of Léonor Fini
Written traces
In 1960, Arman exhibits his first Allures at the Galerie Saint Germain. About his works, the famous art critic Pierre Restany would write this: "The Allures d'objets truly strikes a balance. They relavtivize around graphism, this abstract sign, this ossified element from a too rigorous emotional syntax. Because these written traces by Arman are but the indirect effect of man's hand.