Alexander Calder revolutionised sculpture at a time when art was mostly static. Close to Duchamp and Mondrian, the audacious sculptor also created lithographs, in particular engravings for Maeght Editions. This week, discover a selection of colourful prints signed by the artist.
From sculpture to engraving
"Why should art be static? When we look at an abstract work, whether it is a sculpture or a painting, we see an exciting set of layers, spheres, cores without any meaning. It may be perfect, but it is still immobile. The next step in sculpture is movement." These few words sum up Calder's philosophy. The artist saw in his sculptural practice the possibility of giving movement to something immobile.
His engraved work is a thematic extension and counterpoint to his work as a sculptor. In 1947, he met Marguerite and Aimé Maeght at the Exposition Internationale du Surréalisme in their gallery. Calder produced an original lithograph for the catalogue with a preface by André Breton.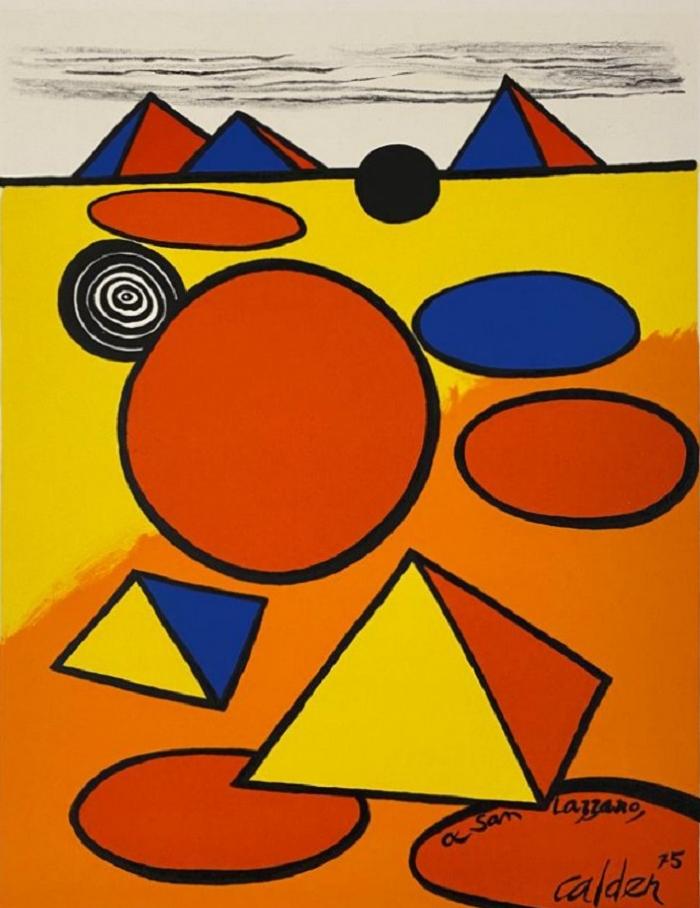 Alexander CALDER
Hommage à San Lazzaro

Original lithograph on Arches paper
Hand signed in pencil & numbered 21/75
Published by XXe siècle, Paris, 1975
35,5 x 26 cm
For thirty years, Calder produced more than 200 lithographs or etchings for Maeght Editions. In particular, he participated in the editions of the magazine Derrière le Miroir (a magazine featuring original lithographs and posters.) In the lithograph, Hommage à San Lazzaro, we encounter the forms and tones dear to Calder: spheres, triangles, spirals, warm colours, blue... Most of the artist's prints are very colourful, but sometimes they are darker when he only uses aquatint. Some lithographs, depending on the subject and the print run, can fetch up to 40,000 €.
Alexander Calder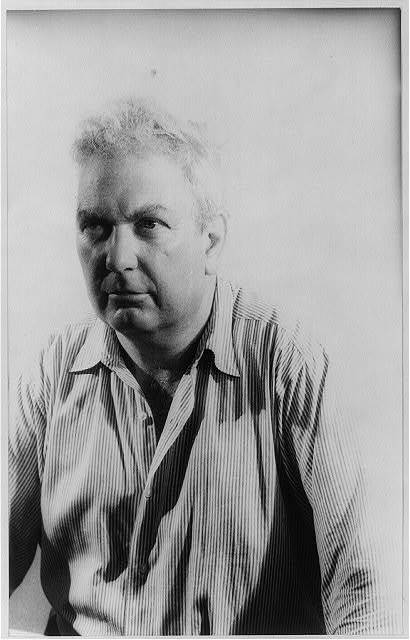 Born in 1898 in Pennsylvania into a family of artists, Alexander Calder was surrounded by art since childhood. His parents set up a small studio in the cellar of their home so that he could create his first works.
In 1923, he enrolled in an art school in New York and three years later, he went to Paris to make a living from his passion. There he met a toy dealer who inspired him to experiment with new techniques. He then started to work with wire, wood and other materials. This craftsmanship led him to create the Cirque Calder (Calder Circus), based on articulated toys and animated figurines.
During this period, he worked with wire and made portraits for friends such as Fernand Léger and Kiki de Montparnasse. He befriended Piet Mondrian, whose works drew him towards abstraction. Fascinated by the cosmos, he decided to set in motion a new abstract art that Marcel Duchamp called "mobiles" in 1932. These were sculptures made from wire, an electrical system, spheres and geometric or abstract shapes inspired by nature. In contrast, he also created immobile sculptural works, the "stabiles". From 1940 onwards, the artist exhibited his works in several prestigious institutions and venues such as the Museum of Art in 1943 and the Venice Biennale in 1952.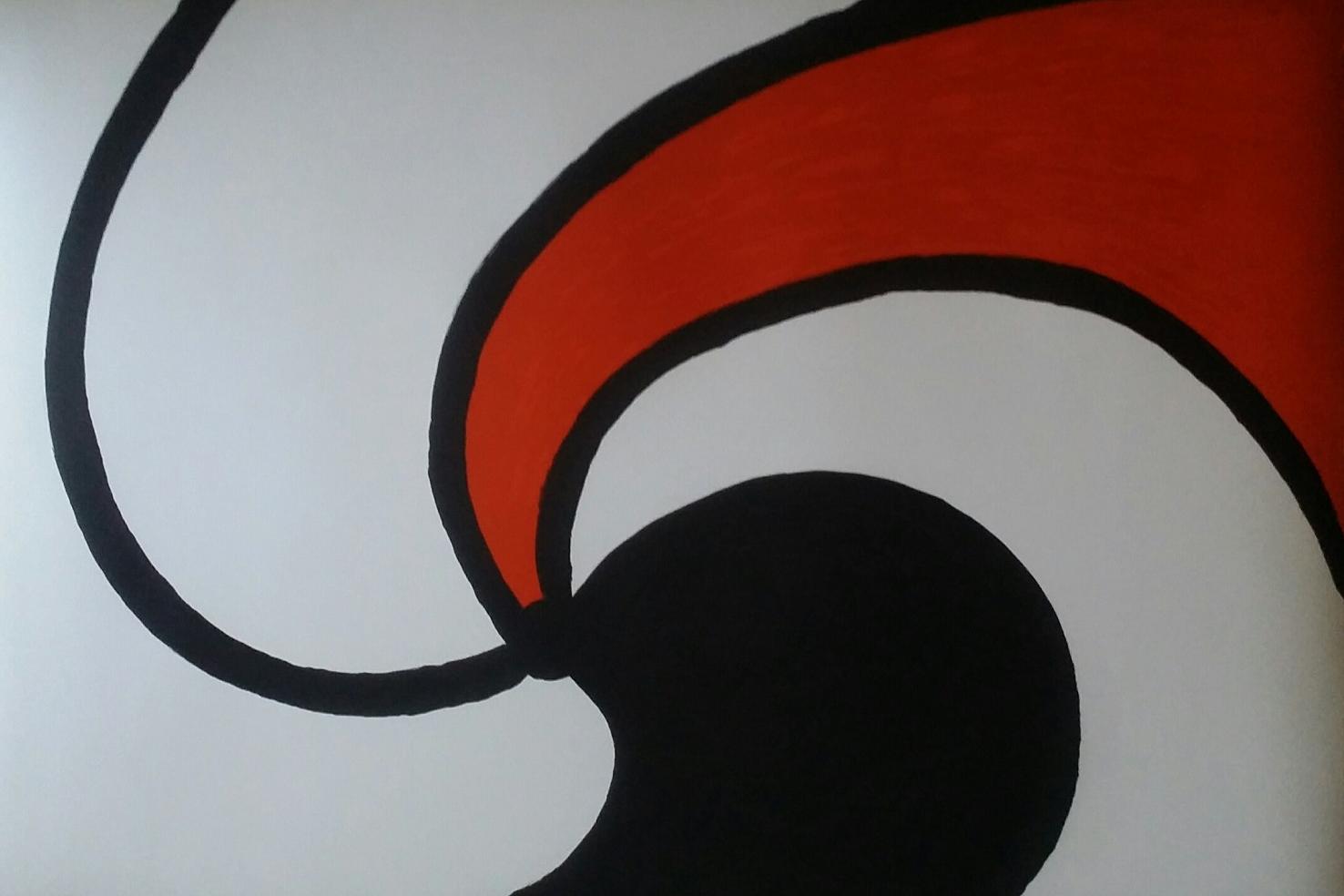 Alexander CALDER
Spirale Nebula, 1970
Original signed lithograph in colors
In 1953, he built a house in Saché, in the Tours region, where he produced very large paintings, prints and sculptures. The Calder Foundation in New York continues to keep the artist's art alive. Forty-five years after his death, they have put 1,400 of the artist's works online, along with an interactive map to locate his sculptures around the world.